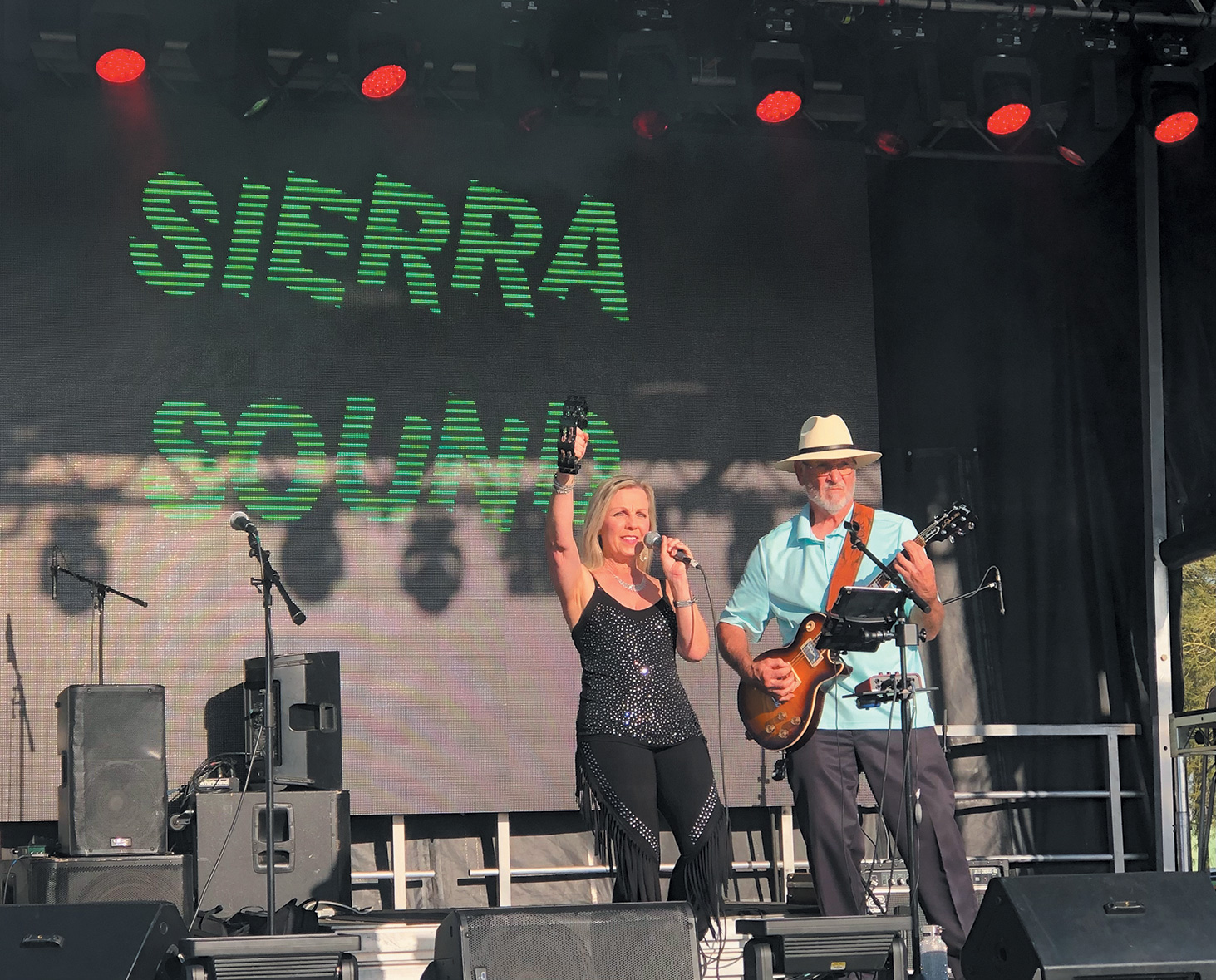 Robson Ranch resident band Sierra Sound hit the main stage at the 12th Annual Balloon Classic in Goodyear on Feb. 5. By special invitation, the duo performed both a morning and an afternoon set of music, each for 90 minutes. The event took place at the Cleveland Guardians/Cincinnati Reds training facility in Goodyear. The festival included three days of live music, hot air balloon rides, kite flying demonstrations, a street food fest, and vendors selling a variety of items. There was a morning balloon launch each day and a desert balloon glow each evening. Fireworks capped off the night on Saturday.
Sierra Sound residents Kim Gibbs and Ken Muhlbeier provided their mix of rock and country music from the main stage to an appreciative audience, including several members of Robson Ranch who made the journey to Goodyear. With Kim on vocals and Ken on guitar, the reaction of the crowd was very favorable and the duo was invited back for next year. Kim and Ken want to express a heartfelt "thank you" to the Robson residents who took the time to come out and support them.
Information about upcoming Sierra Sound performances can be found on their Facebook page (follow by searching "Sierra Sound") as well as the Robson Nextdoor website.