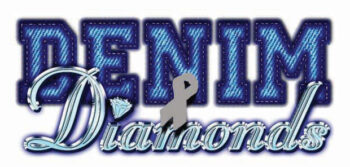 Deb Cuvelier
Saturday, March 19, 2022, is the date for the third annual "Denim & Diamonds," a benefit event from 5 to 9 p.m. at the Robson Ranch Hermosa Ballroom in Eloy, Ariz.
All proceeds go to The Glenn Garcelon Foundation, a 501(c)(3) nonprofit to help brain tumor survivors, caregivers, and their families with the day-to-day challenges of living with a brain tumor.
Contact Deb Cuvelier (a 23-year brain tumor survivor) at 303-919-0920 or [email protected], for information about sponsorship or donations. You can also acknowledge your loved ones who have or who have been lost to a brain tumor with a dedication centerpiece.
Watch for the date tickets will go on sale for this great event.