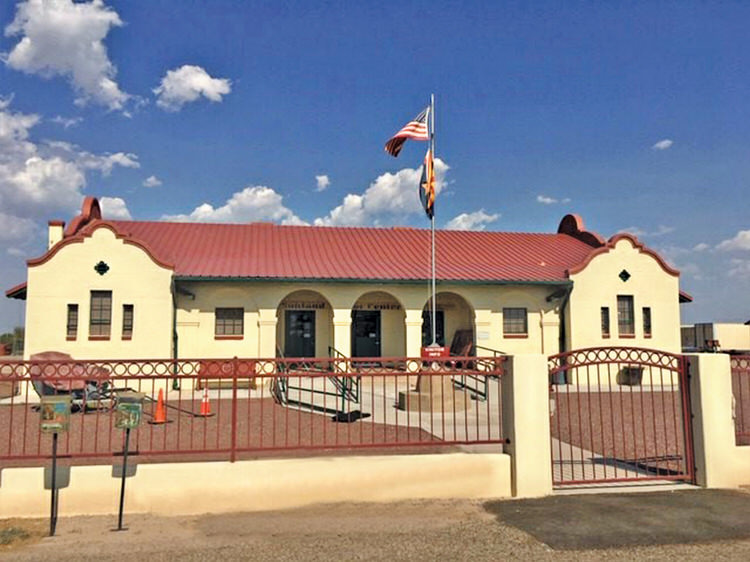 Santa Cruz Valley Historic Museum again invites the community to its annual fundraising dinner dance on Saturday, Oct. 30.
For 16 years, the event was the main means of raising funds for the designated purpose of the restoration and operation of the original Toltec Elementary School into a museum. Due to the COVID restrictions of 2020, the event had to be canceled.
"Halloween Bash" is the theme for this year's event at The Property Conference Center, 1251 W. Gila Bend Hwy., Casa Grande, on Saturday, Oct. 30, 5:30 to 10 p.m. Tickets are $50 each or $90 for two. In addition to live music by Outlaw Highwaymen, there will be raffle items, silent and live auctions, and prizes. Costumes are suggested but not required.
The restoration was the result of individual and charitable donations, funds raised at the annual dinner dance, local grants, donated materials from local businesses, individuals who donated their time and support, labor donated by the Southwest Archeological Team from Mesa, and support from the City of Eloy. More than anyone else, it was the result of the thousands and thousands of hours of labor from Dick Myers and his personal dedication and heart.
The grand opening/ribbon cutting was in January, 2020. After having worked on this project for 17 years, the museum closed six weeks after it opened due to the COVID restrictions. Dick passed away April 1. At least he saw the museum open, but he is deeply missed.
Even though the museum shares the space with the Sunland Visitor Center, it receives no financial aid from the city, county, or state. Instead, it depends on the generosity of its supporters and community at large for its share of the cost of maintaining and operating the building.
Therefore, the Santa Cruz Valley Historic Museum is requesting the presence of the community at the "Halloween Bash" on Saturday, Oct. 30. Tickets are available from Bill Pitman, museum president, 520-251-2988; Kristin Gramando, secretary/treasurer, 520-705-0910; or from the Eloy Chamber of Commerce, Andrew Rodriguez, executive director, 520-466-3411.
All donations may be mailed to Santa Cruz Valley Historic Museum, P.O. Box 3723, Arizona City, AZ 85123. However, your presence is preferred if possible.