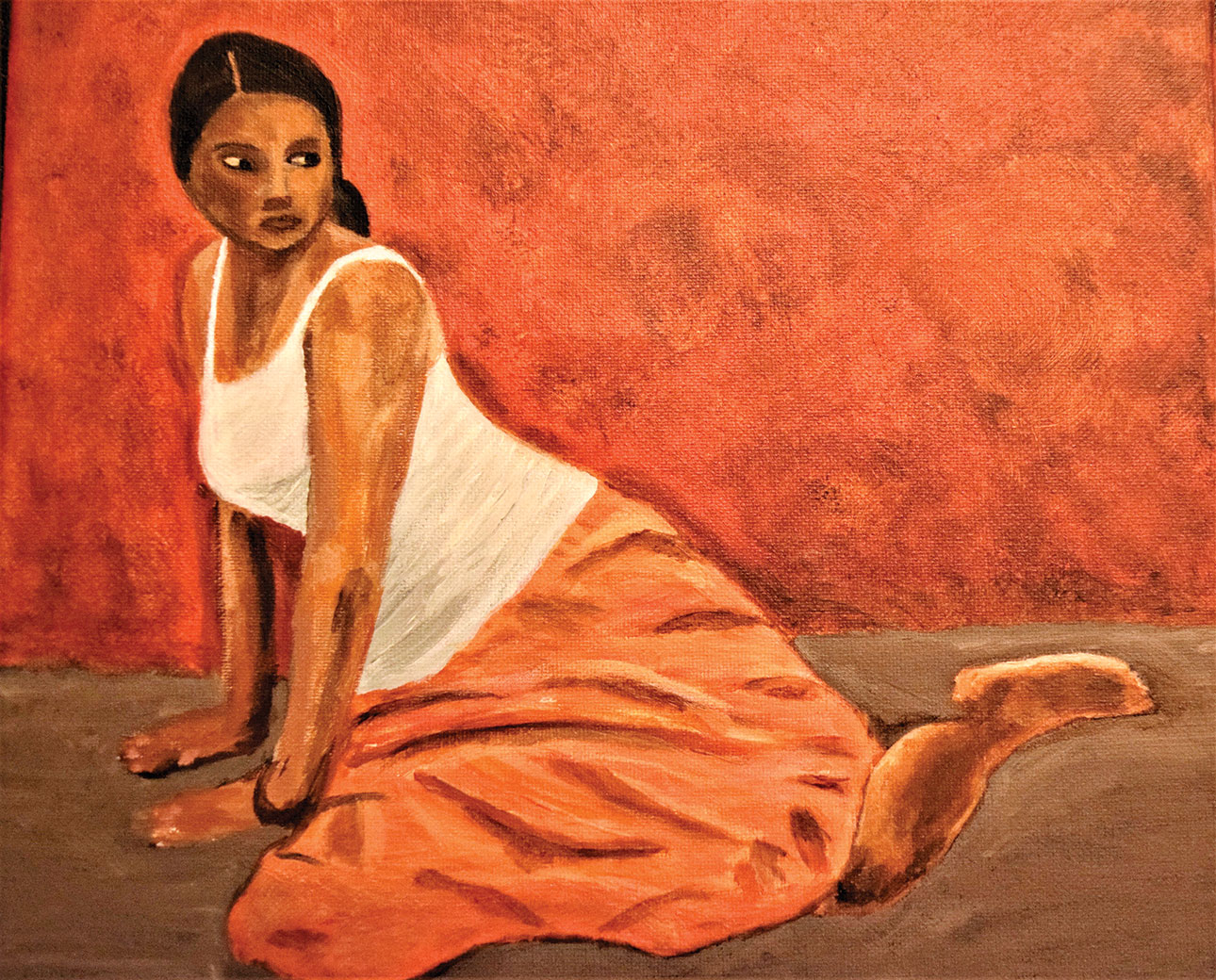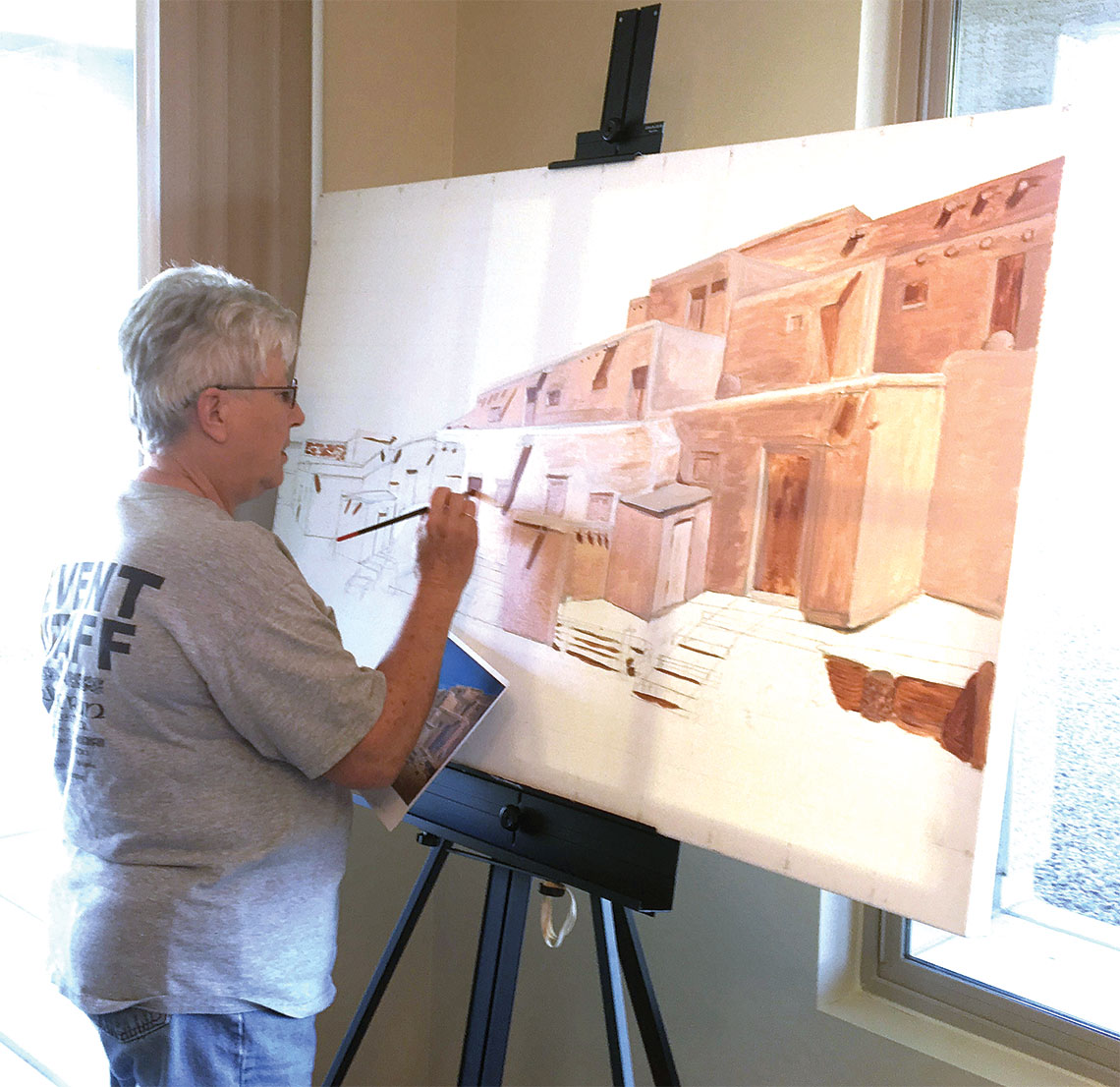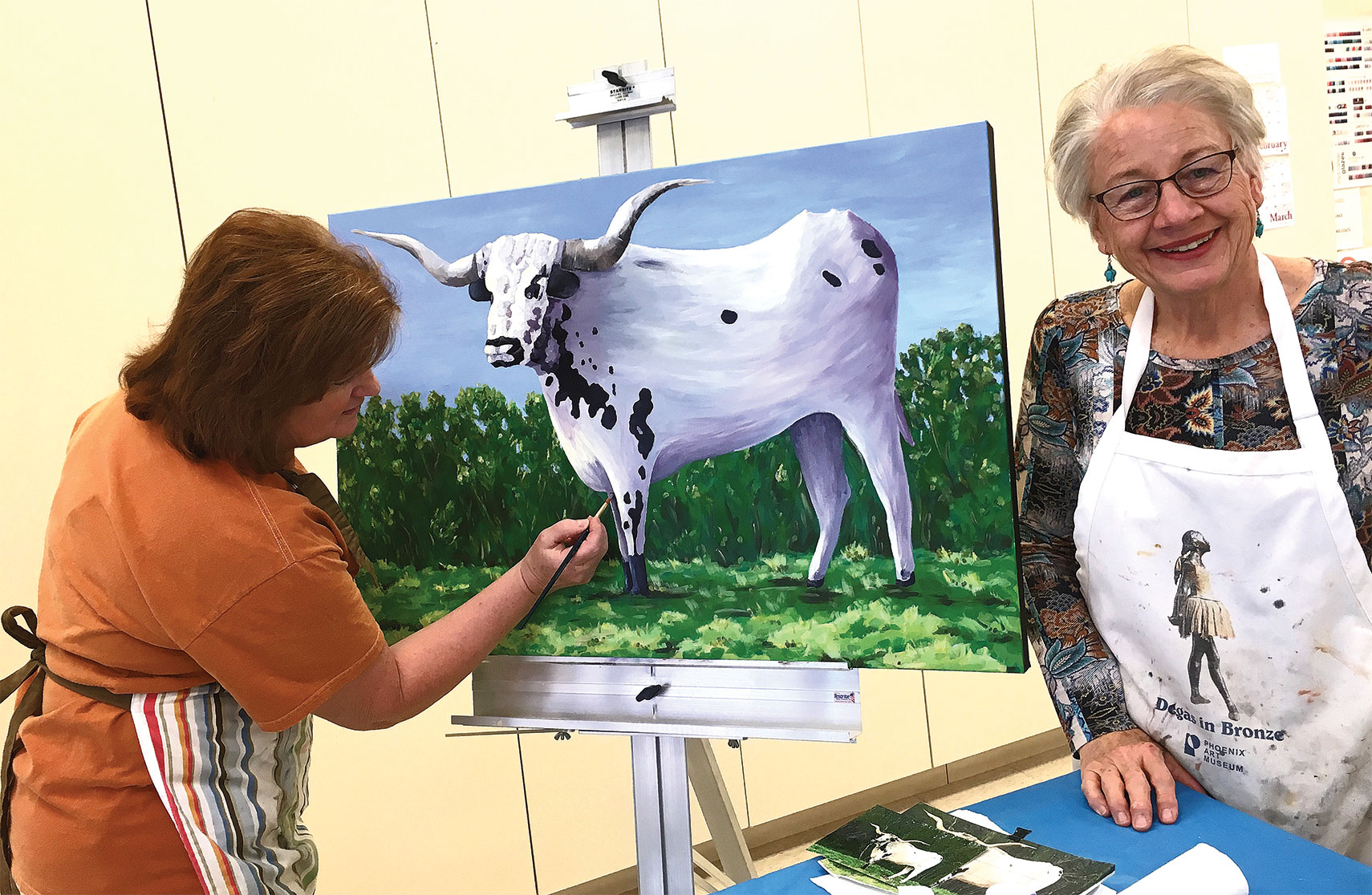 Nancy Friedman
A two-and-a-half-hour class for four Wednesday afternoons was presented by retired Professor Susan Ramos of Central Arizona College. This class, sponsored by the Robson Ranch Fine Arts Guild, took eight students from photograph to painting.
Have you ever taken a photograph of a beautiful scene on vacation and wished you could compose it properly and make it big enough to hang on your wall? There are high quality printers which can do just that now if you also have a high-resolution camera, but artists want to go further and paint the scene. But how does one do it?
In the four classes with Professor Ramos, the participants learned when and how to compose the best photograph from which to paint, transfer an 8" x 10" photograph to a larger canvas via graphing, do a traditional underpainting, add local colors with their values, and finally find the painting's focal points and highlight them.
Numerous tips and details were also given to the participants by Professor Ramos. One I remember was about the saguaro cacti. Did you ever realize the saguaro cactus is actually smaller at the bottom and not really a true green? Check it out the next time you pass a saguaro around the Ranch.
Look for the results of the Fine Arts Guild's Watercolor class in this Views also. In the May issue we hope to have photos from our beginning drawing class.
For more information about the Fine Arts Guild, please contact one of our co-presidents, Jillian Moon or Melanie Douglas. Other officers who may be contacted are Janet Buckingham, Bob Smith or Nancy Friedman.