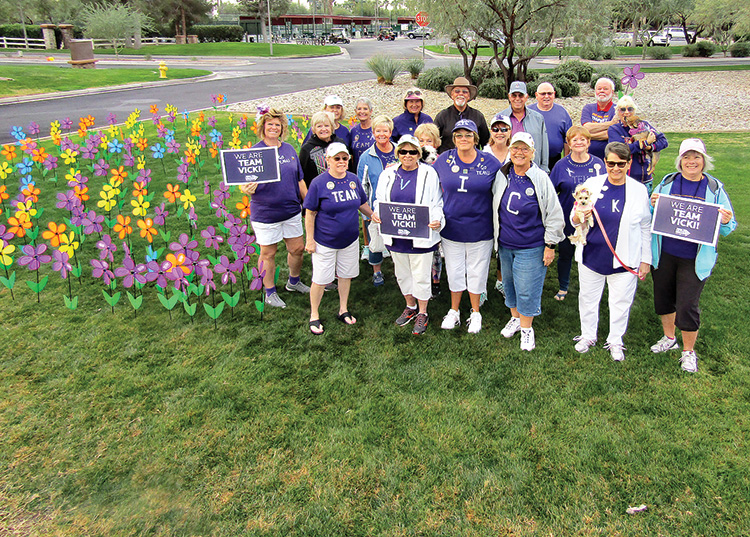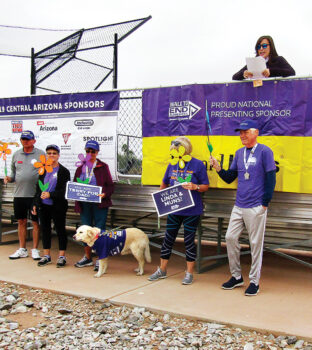 Terry Price
The Robson Ranch Walk to End Alzheimer's thanks you! You raised $11,385!
Saturday, Nov. 16, was a beautiful day for a charity walk to raise money for the Alzheimer's Foundation. The money raised primarily goes to research, and the Alzheimer's Foundation has one of the lowest overheads of all charities. Seventy-seven percent of all donations goes directly to research, support, and advocacy; while 7% goes to administration; and 19% to fundraising.
Your participation and donations are always greatly appreciated, so if you weren't aware of this year's walk or weren't able to participate, the date for the 2020 walk is Nov. 21, so be sure to mark your calendars now! It will be our tenth anniversary! Form a team with a theme, set a team goal, and have fun! We hope to have at least one fun game evening where you'll be able to win a $25 gift card for a quarter or $50 gift card for 50 cents (or similarly valued prizes)! Watch for further information.
The executive director of the Desert Southwest Chapter in Phoenix, which organizes five large walks in October and November, sent a very nice Happy Thanksgiving message:
Because of you, concern for the cause is growing—and we are able to empower and support individuals, families, care partners, and communities affected by dementia in Arizona.
Every year, the number of individuals impacted by Alzheimer's in our state grows and more people find they are in need of our services. It's only with the assistance of people like you that we can rise to meet the challenge. Thank you for all you do.
On behalf of the 140,000 individuals living with dementia and the 339,000 dementia caregivers across our state, thank you for all you are doing to raise funds and awareness!
We want to show you the impact you're making in the community. During the month of December, we offered our "Helping Hands" series featuring individuals impacted by Alzheimer's" I hope you were aware on some of these promotions.
Together, we will realize our vision of a world without Alzheimer's/dementia.