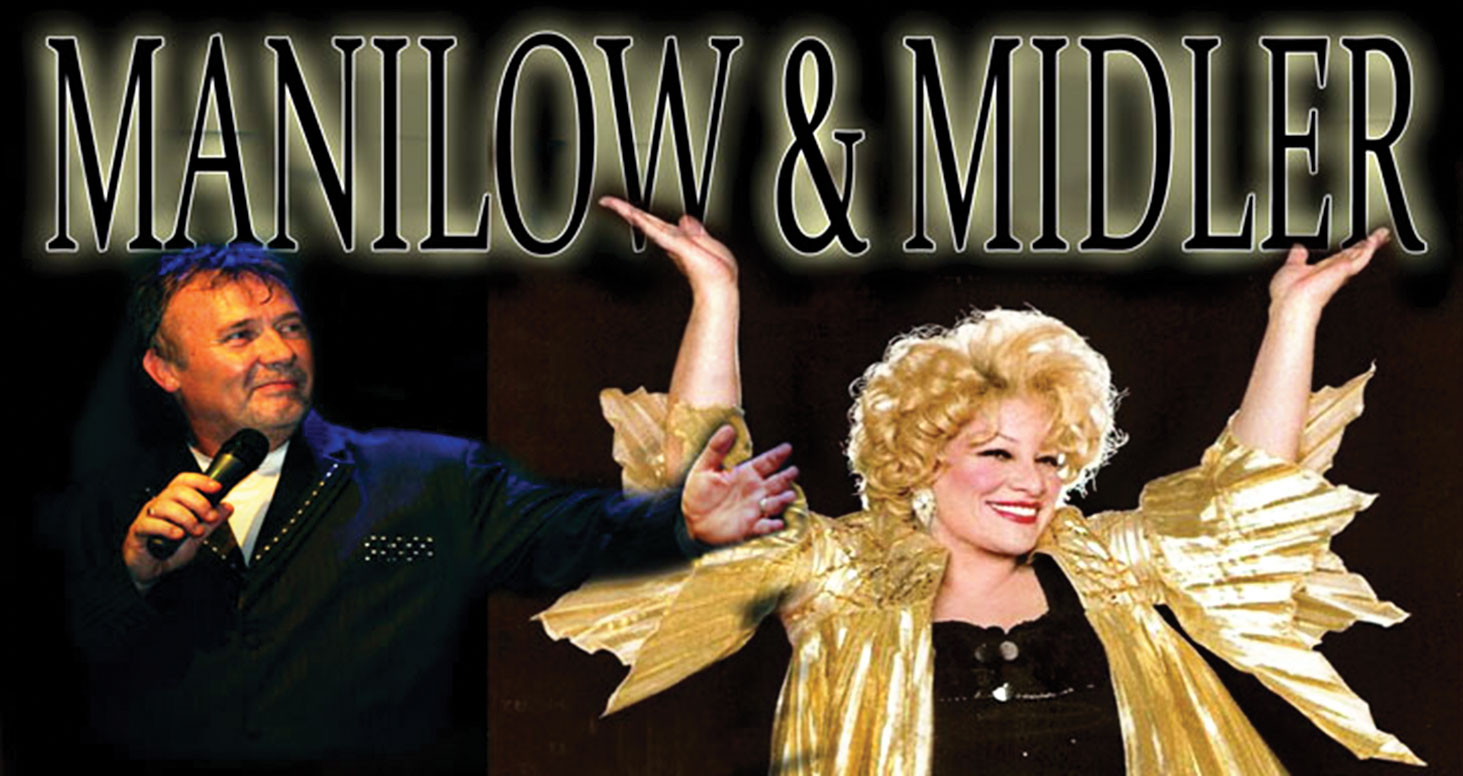 The big voice of Terry Davies joined forces with the amazingly talented Sherie Rae Parker on Sunday, July 5, to deliver the Music and Magic of Barry Manilow and Bette Midler to Robson Ranch residents. Barry is best known for his catalog of hits that include the chart topping Mandy, Ready To Take A Chance Again, Could It be Magic, Copacabana, I Write The Songs, "Can't Smile Without You" and many others. Terry Davies performs Barry's music with a style rarely surpassed.
Major productions, Legends In Concert and Berlin's Stars In Concert have made Sherie Rae Parker their best Bette Midler. "I feel a special closeness to Bette Midler," Sherie Rae remarks. "Our voices are a lot alike. I love her humor and energy on the stage. Her style and ability to take me to another place…it's always a challenge. I am definitely having a great time!"
These dynamic performers delivered a powerful and rousing performance that had the audience on their feet in appreciation at the conclusion of the evening. Residents were still talking about it days afterward and are anxiously anticipating the upcoming "Catch A Wave" Beach Boys Tribute in August. Surf's up!