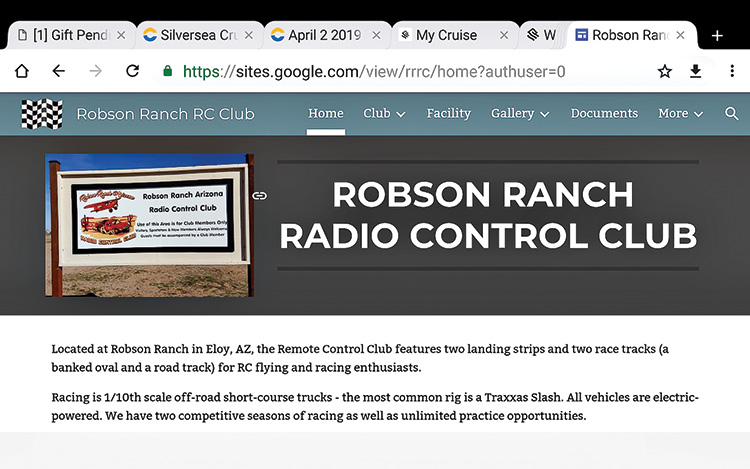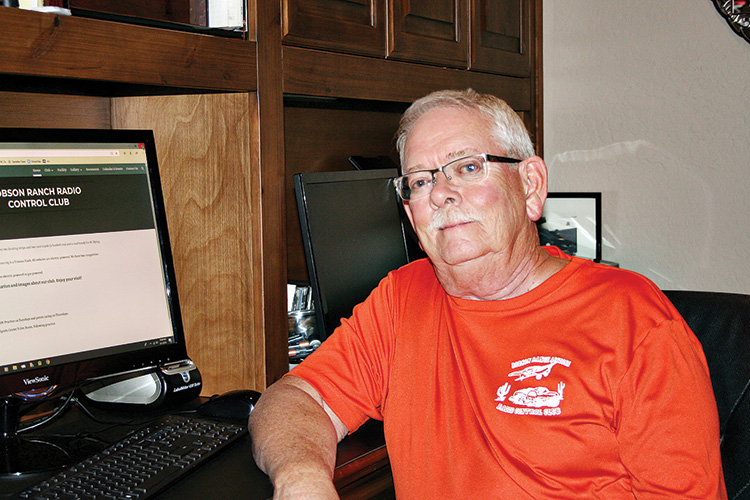 Robson Ranch RC Club has announced a new club website intended to introduce the club to Robson residents and keep members up to date with club activities. The website, designed by club member Dave Doughty, includes videos of the club's RC car racing and RC flying events, photos of the RC Club facilities, a club calendar and membership lists. The club has over 100 members. The new website also gives information to potential new members including how to go about joining the club, what type of RC car to purchase for those interested in RC racing, tips on setting up a new car, how to go about getting free flying lessons, membership applications and a FAQ section.
"We want to make it easy for residents to learn about and join the club," says club President Butch Spiller. "We also want members to keep up with club activities and this website is intended to accomplish both of those goals," Spiller continued.
Club members enjoy the excitement of RC car racing and flying RC planes at the Robson Ranch RC Park boasting two car tracks and two runways for flying. Robson residents are welcome to attend races and flying events which are listed on the website's club calendar.
The website address is https://sites.google.com/viw/rrrc.
For more information contact Butch Spiller at 770-265-0358.