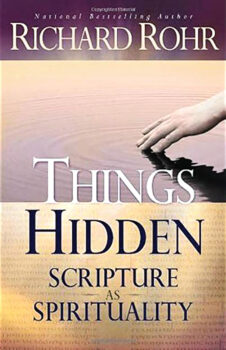 Ron Hunt, Pastor
A powerful and deeply meaningful Bible Study will begin Monday, Jan. 13, at 4 p.m. in the Sports Club in the Picacho Room.
Richard Rohr's Things Hidden, Scripture as Spirituality is an outstanding guide for how to understand the entire Bible. Rohr is a biblical scholar and theologian, as well as a Roman Catholic Franciscan Priest. His more than 70 years of life experience yields mature insights into the Christian scriptures. He is an author of a number of national best sellers.
We create a safe conversation for you to make your spiritual growth and faith more relevant. The group will be truly open to everyone: active faith participants, spiritual seekers, and even serious doubters of faith.
Pastor Ron Hunt will be our facilitator. He is an interdenominational, ordained pastor and spiritual director. he is also a spiritual director, retired psychologist (MN), and marriage and family therapist (CA). He has been on staff at numerous churches of various denominations and many counseling clinics in his career.
He and his wife Lisa are Robson residents. He is currently serving as Pastor of Friendship Center here at Robson, which worships in the Ranch House at 8 and 9:30 a.m. every Sunday.
For more information or to sign up, contact Ron at 218-330-5306 or [email protected]