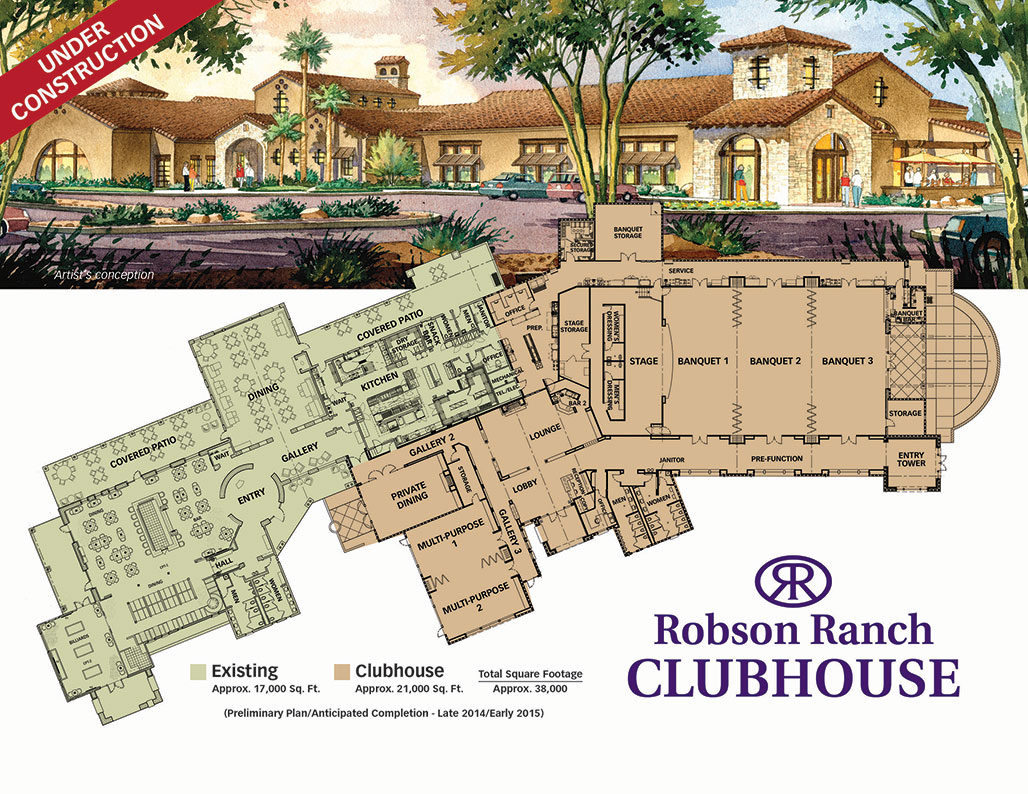 The new, luxurious clubhouse, comprised of approximately 21,000 square feet, is nearing completion. Construction crews have been busy with the recent install of the acoustical grid ceiling, theater sound system, appliances in the catering kitchen and more.
Events for the new clubhouse have already been planned and had a surprisingly overwhelming response to ticket sales for the National Performing Artist Series which includes the following performances:
Sunday, January 11, 2015 Beachfront Property: A great California vocal group sounding like The Manhattan Transfer meets The Modernaires
Sunday, January 25, 2015 Dana Daniels: A riot of comedy magic performed by a Vegas headliner, who has also appeared on Stand Up Live, Evening at the Improv, CBS Morning Show, The Golden Girls, NBC's Comedy Club, News Radio, Master of Illusions and Lance Burton's Guerrilla Magic
Sunday, February 8, 2015 Dunlap & Pennington: Two pianos, four hands, two amazing world-class keyboard artists
Sunday, February 22, 2015 Jim Van Slyke: Musical tribute to Neil Sedaka—an intoxicating tribute to this pop music legend and his 5 decades of top 40 hits
Sunday, March 8, 2015 Todd Oliver & Friends: A unique ventriloquist with two talking dogs who have appeared on David Letterman, Jay Leno, Craig Ferguson, The Today Show, Walker Texas Ranger and who were semi-finalists on America's Got Talent in 2012
Sunday, March 22, 2015 Assisted Living The Musical: A laugh filled original play for anyone who is growing older or thinking of doing so someday
Only season ticket packages were available last month for this Concert Series and we totally sold out. Because of the demand, we will be adding some additional seating in Silver. These seats will be sold for individual shows only, no season packages. They will be available for purchase the beginning of December. Purchasing information will be posted in the December Views, email blasts and HOA Notes prior to selling, so please hold your questions until then. We are looking forward to some amazing theater productions in 2015!