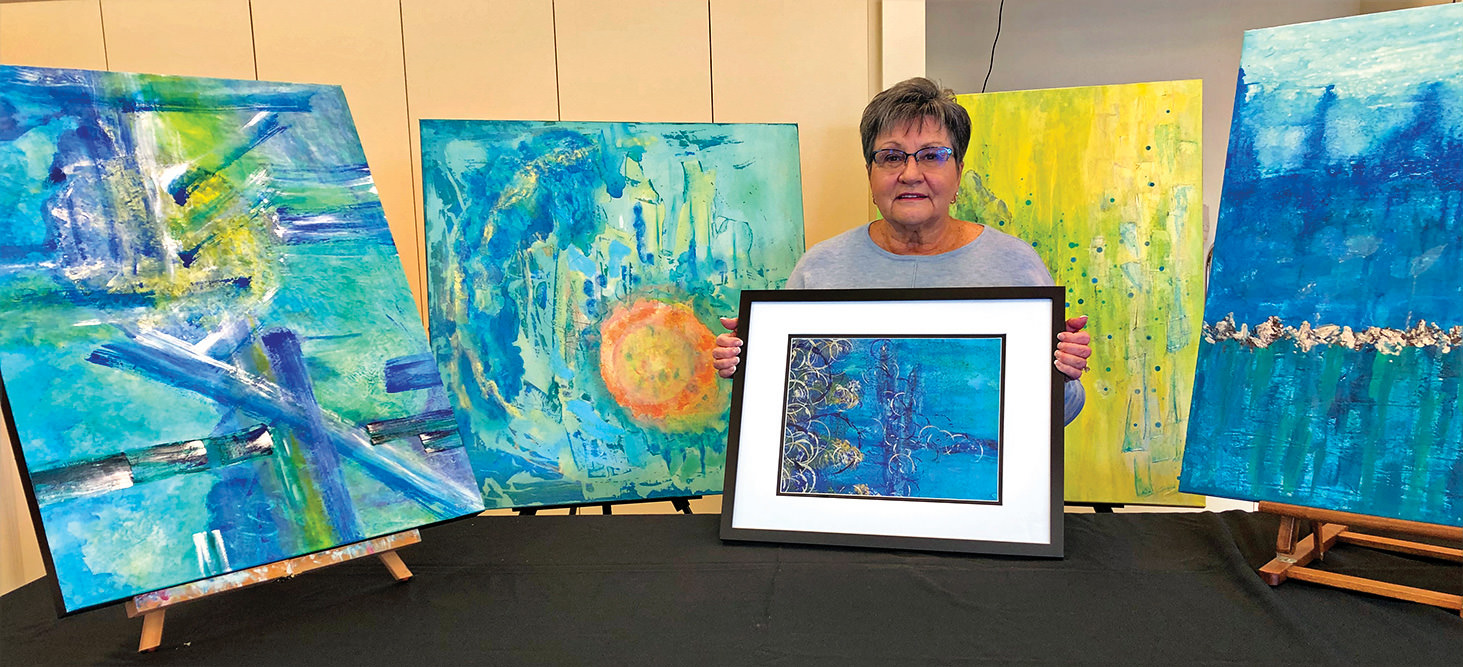 Ingrid L. Schneider
After retiring from my occupation as a financial advisor, I was ready to explore my interest in painting again, an interest I've had since childhood. In 2017, I joined the Fine Arts Guild so that I could meet other people who shared my interest in art. The Creative Arts Center has not only allowed me to share my interest with others, but also to benefit from other artists' experience, encouragement, and assistance.
For most of my life, I remember having an interest in painting. Over the years, I have taken instruction on Sumi-e painting and with my classmates, and participated in a special exhibit at the Bismarck Arts & Galleries Association. I continued to take classes in oil and watercolor from local artists and through our local college.
While in Europe during my college years, I had the experience of spending a day at a museum that featured a massive collection of Jackson Pollock, who became my inspiration for abstract art. Later in life, I also enjoyed seeing Kandinsky at the Guggenheim in New York City. When I'm traveling, I enjoy going to art museums and especially seek out the abstract and modern artists on display.
When I joined the Arts Center here at Robson, I knew I wanted to try abstract painting and found acrylics to be a perfect match. Since that time, I have painted over 40 canvasses. I also enjoy working on paper but must admit that I love large canvases the best.
According to artist Henri Matisse, "Creativity takes courage." I would agree. If you are interested in art, you just need to be brave and start. I paint intuitively and find I get lost in my paintings, and the time passes so quickly. As I experiment with different techniques and products, I am constantly trying to improve my skills and make my paintings more dynamic and vibrant.
In the future, I hope to meet many more artists through the Robson Ranch Fine Arts Guild who share my passion. Anyone interested in seeing more of my work may contact me at [email protected]