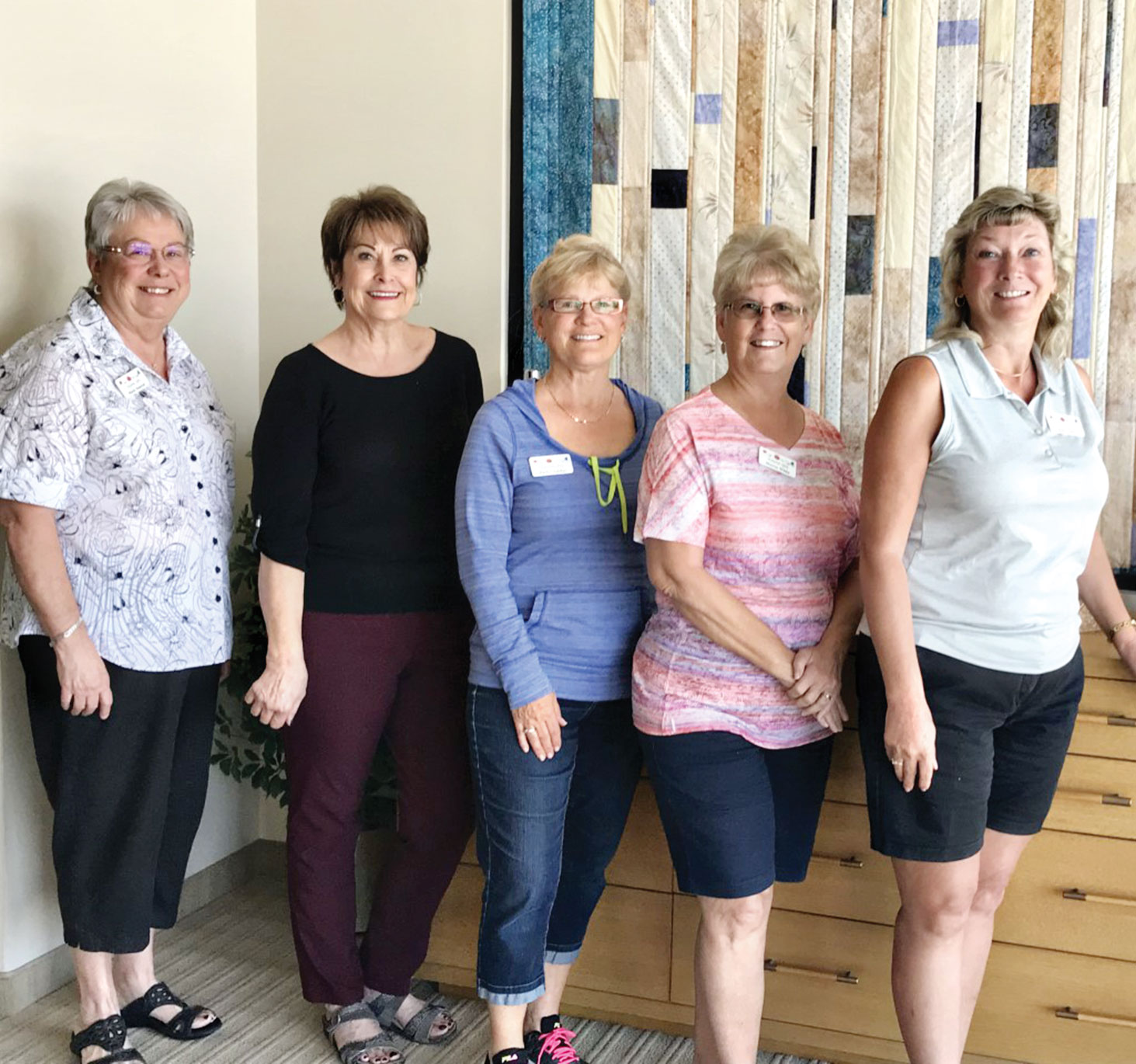 Jean Handlen
The new board for Robson Ranch Material Girls held its first business meeting of their term on April 13 at 9:00 a.m. with the next official business meeting scheduled for November.
We welcome new members to come out and find out what all we are doing. Dues are $20 per year, and you can visit two times before dues are collected.
The RRMG (Robson Ranch Material Girls) have been making and donating quilts and other items for community charities since 2010 when we moved into the Creative Arts Center.
Since January of 2010 we have made and donated over 300 quilts to the residents of the Eloy Senior Apartments, the Triangle Y Camp, Harmony Hospice, Home of Hope, Ironwood Cancer Center, the Eloy Police Department and the Family Advocacy Center. We have also made and donated over 100 pillowcases.
In addition, we have made and given over 100 comfort quilts to our own residents for a serious illness or loss of a spouse. Please contact either Bea Pressler at 520-858-5379 or Marge Doughty at 360-739-9990 if you know a Robson resident who might need one.
We participate in craft sales and have a yearly opportunity quilt to raise money, all of which is used to purchase fabric and notions to fund our charity quilts.
We thank Mr. Robson for purchasing a long arm quilting machine six year ago, thereby enabling and empowering us to do these things.
Regular sewing days in Studio 2 at the Creative Arts Center are Monday, Wednesday and Friday 10:00 a.m.-3:00 p.m. If you would like more information about the club or a tour of our studio, contact Barb Chmilar at [email protected] or 520-836-5556 or Jean Handlen at [email protected] or 817-874-0971.