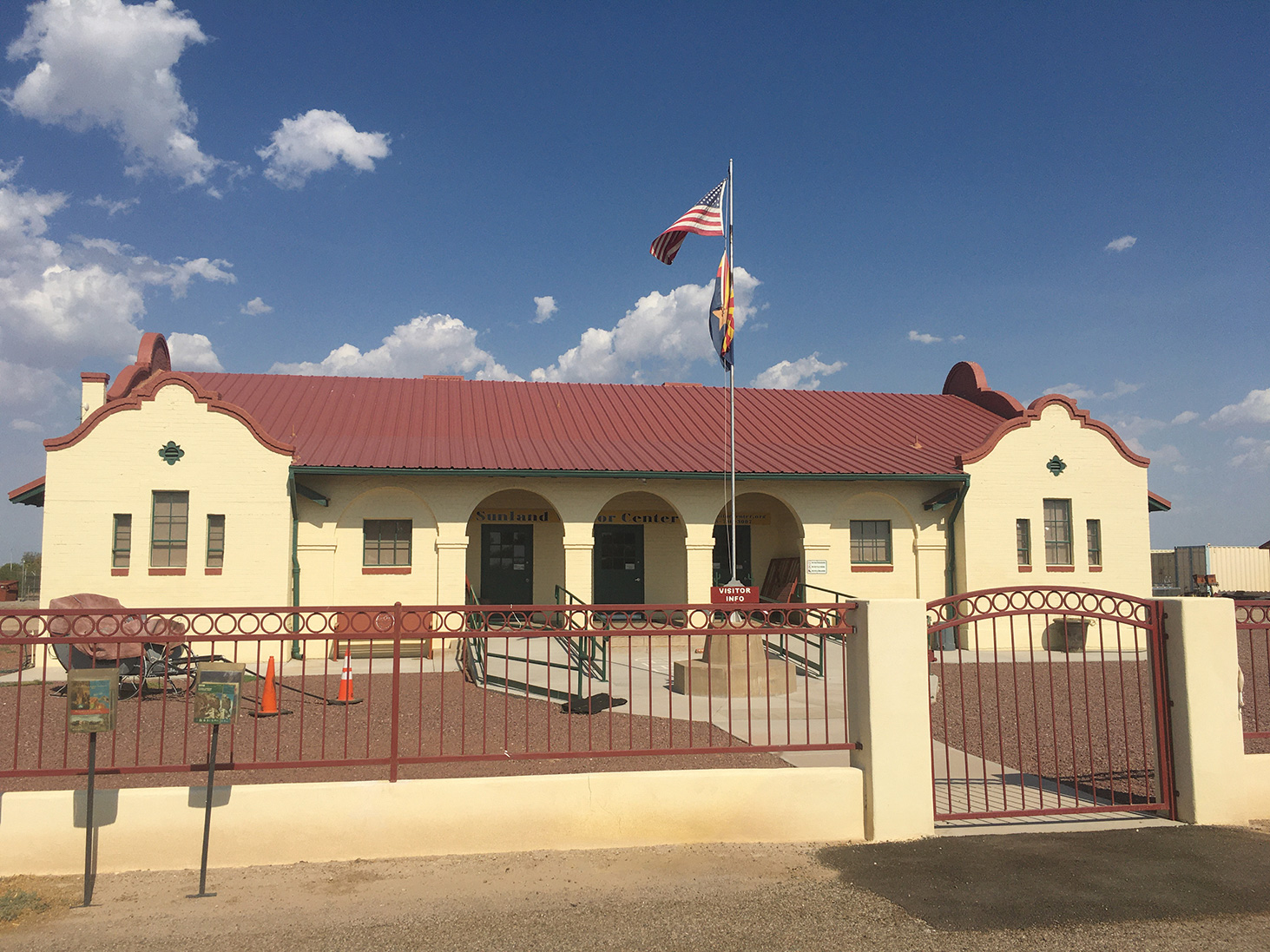 Kristin Gramando
Eloy's Santa Cruz Valley Historic Museum will not be hosting its seventeenth annual fundraising dinner dance, due to the COVID-19 related restrictions. For the last 16 years, the dinner dance was the main means of support to raise funds for its designated purpose of overseeing the restoration and operation of the old Toltec Elementary School.
Recognized as an Arizona Centennial Legacy Project in 2012, the old Toltec Elementary School has two buildings with significant historical value to the community. Eligible for the National Historic Registry, they have been restored by the Santa Cruz Valley Historic Museum, Inc., a non-profit 501(c)(3) organization.
The restoration has been the result of individual and charitable donations, monies raised at the Museum's annual Dinner Dance fundraising events, local grants, donated materials from local businesses, individuals who donated their time and support, labor donated by the Southwest Archeological Team from Mesa, and lastly, from the support of the City of Eloy. Finally, the Grand Opening was held on Jan. 24 of this year.
In May 2019, the City of Eloy entered into an agreement which stated that it was in the best interest of the community to purchase the museum and complete the necessary building improvements, in order to provide a more functional and appropriate facility for Eloy visitors, residents, and businesses.
Under that agreement, the Eloy Chamber of Commerce, the Sunland Visitor Center, and the Santa Cruz Valley Historic Museum, have been using the buildings for their respective uses and operations. Of the three, the museum is the only non-profit 501(c)(3) organization and receives no financial aid from the city, county, or state.
The museum depends on the generosity of its supporters and the community at large for its share of the cost in maintaining and operating the building and sharing of costs. Without the income from the profits of the annual dinner dance, the reserve funds are dwindling.
Therefore, the museum is requesting that the public continue its support by donating the regular price of a ticket, $50 for one, or $90 for two, in lieu of being able to attend. Another means of support is to purchase a brick paver for $50 to commemorate or memorialize a name and be added to the racks of pavers on display outside the museum doors and currently securely sheltered.
All donations are welcome and are asked to be mailed to Santa Cruz Valley Historic Museum, P.O. Box 3723, Arizona City, AZ 85123. For further information, contact museum president Dick Myers at 520-840-1041.