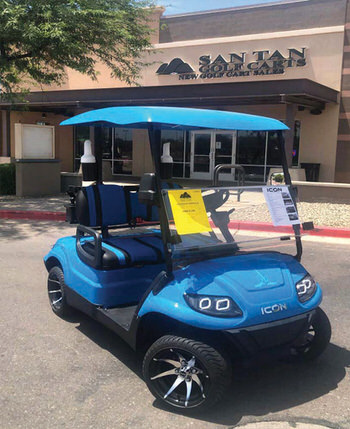 Eddie Peters
San Tan Golf Carts has donated two golf carts and a set of lithium golf cart batteries in support of our military and veterans.
These carts and batteries are being auctioned by Robson Ranch's Support Our Troops–AZ (SOT–AZ) to raise money to assist veterans in Pinal County. The live and silent auctions are part of Honor Fest, being held on Nov. 5 from 6 to 9 p.m. Other events include the SOT–AZ Golf Tournament on Veterans Day, Nov. 11.
For information, contact Eddie Peters, SOT–AZ secretary, at [email protected] or at 727-641-5614.