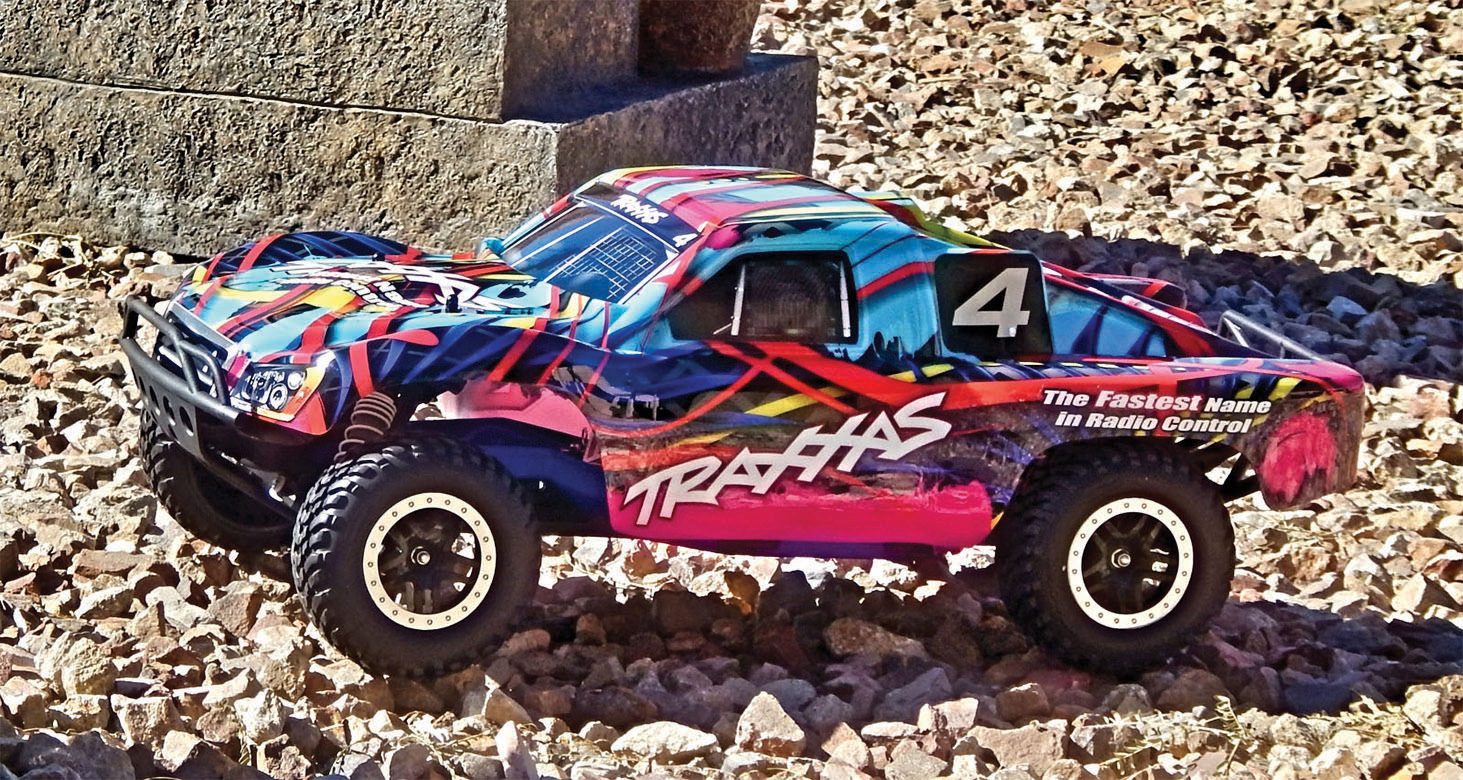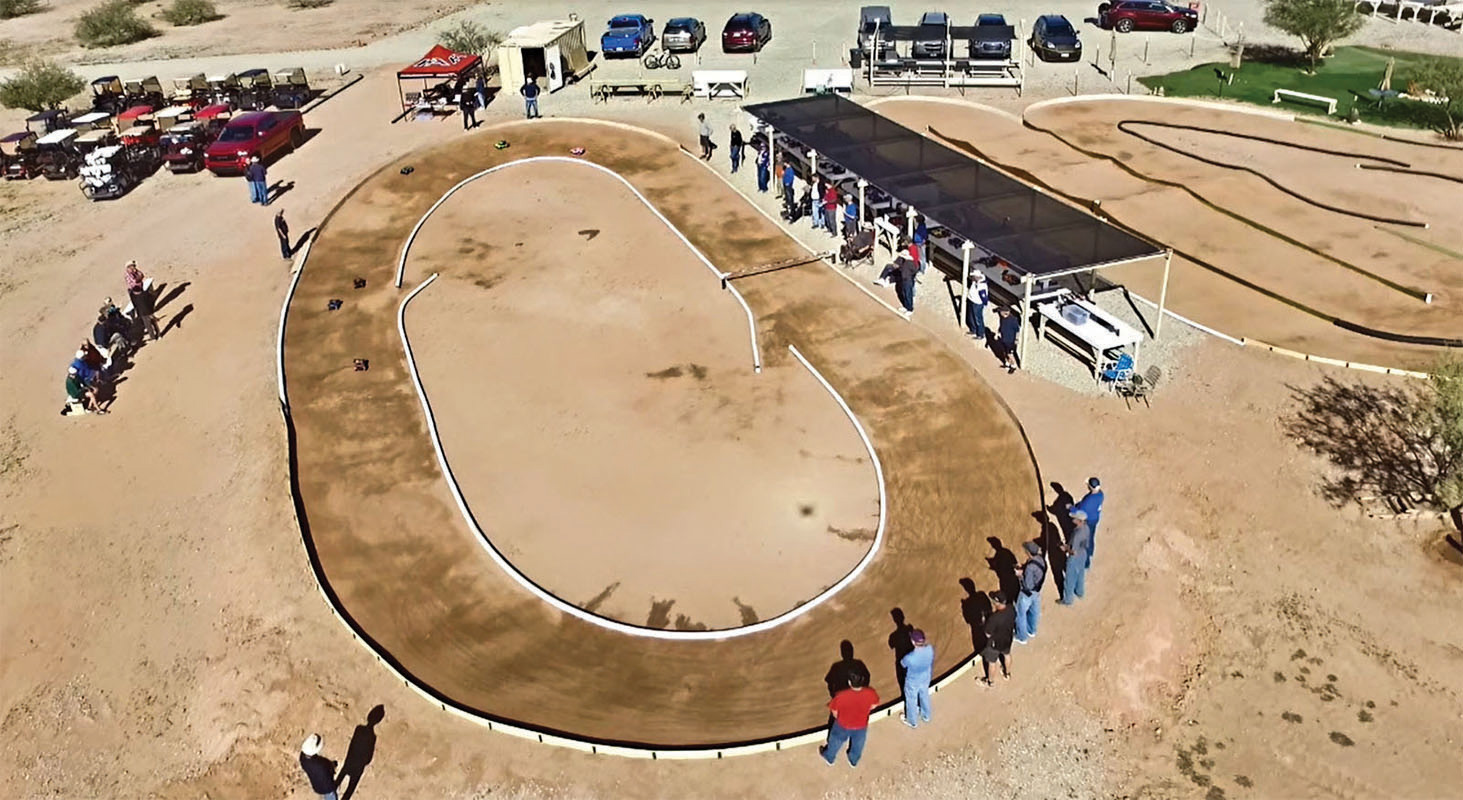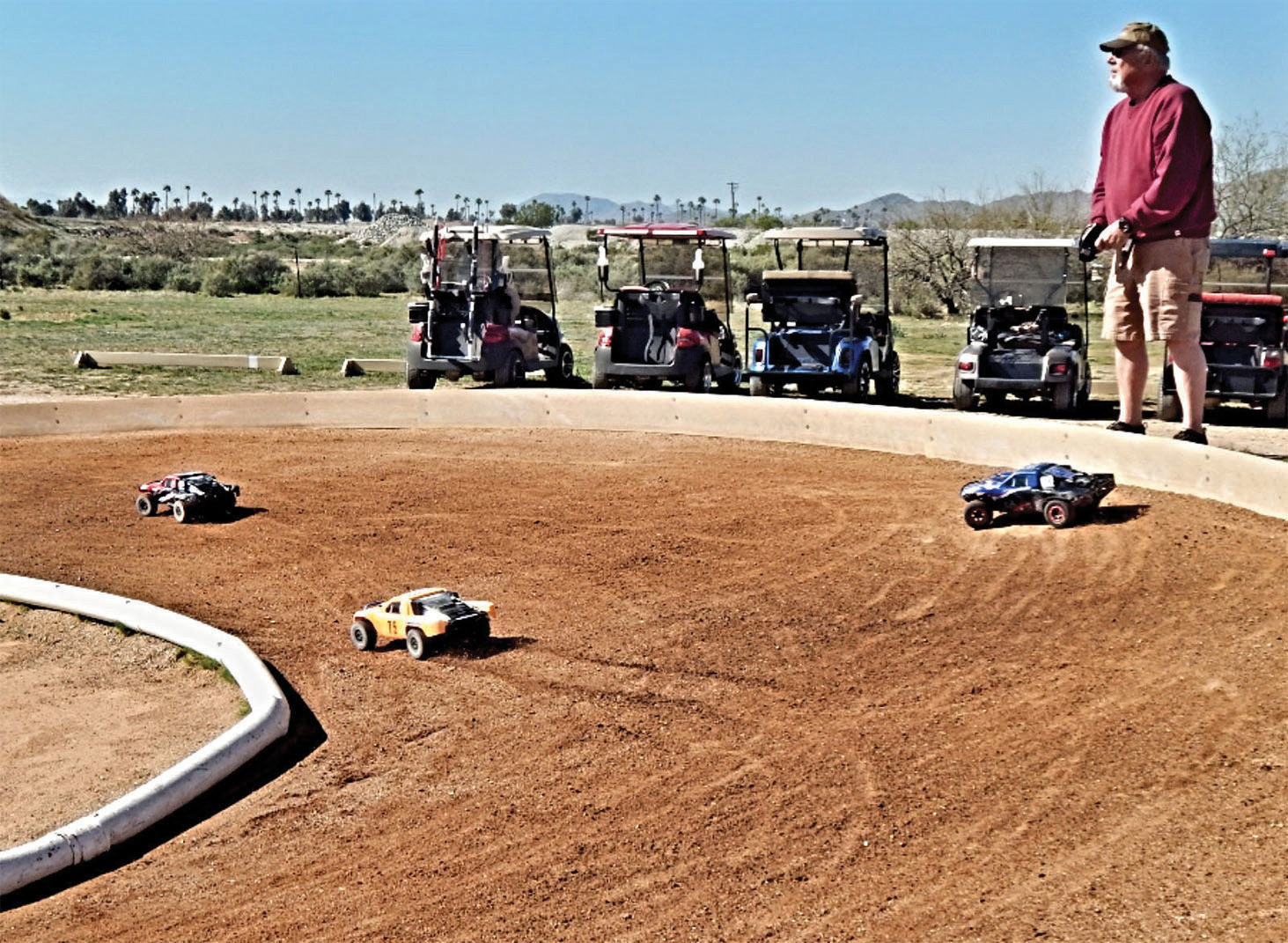 Bob Kehoe
As a life-long participant in many forms of motorsports, one of the attractions that lured us to relocate here was the Robson Ranch RC (radio control) Club and its facility, which includes both flying and truck racing.
I've been a member of the club for two years, but it was just recently that I began to compete with my own truck in the novice division. I was immediately hooked!
With close observation and advice from veteran racers, I set off on my mission. The base equipment needed is a 1/10-scale, two-wheel-drive, short course truck. There are several suppliers available, but most participants begin with a Traxxas Slash model. These are readily available at local hobby stores or through online sources.
The base kit includes most items that will get you started: standard body and chassis, tires, brushed motor, and a controller. Pricing for this out-of-the-box kit is currently about $200. Necessary but not included, are two batteries and a charger. These can be purchased separately at a reasonable cost.
On the advice of veterans, I opted to enhance my truck's performance with a brushless motor, low center of gravity chassis, grippier tires, Lipo batteries, and charger. Once you begin competing, it is necessary to add a scoring transponder, which is available through the club for $40. All told, my total cost was a little over $600.
The club's flying field and race courses are located along the north access road to Robson Ranch, on the north side of the canal. For racers, the competition alternates between a banked dirt oval and an off-road course. The Heats and Main events are managed by an electronic system, allowing for precise timing and scoring. Each competitor is awarded points based on their performance each race, accumulating up to end-of-season standings and awards.
There are two race seasons—winter and summer—with racing taking place on Tuesdays and Thursdays. Winter racing begins at 10 a.m.
There are four skill classes: novice, intermediate, advanced, and master. Additionally, there is an open class for vehicles that fall outside of the standard specifications, such as four-wheel-drives.
For additional practice, active members are provided with gate codes for unlimited access to the facility. Many club members divide their time between racing and flying.
My first experience as a novice has surpassed my expectations! Of course, learning to drive competitively comes with a learning curve as the truck's precise steering characteristics and throttle application can be a bit tricky at first, but that's all part of the fun, and the camaraderie among members is terrific!
To become a member of the Robson Ranch RC Club, with yearly dues of $50 per calendar year for a single membership. An application is available through the club's website at www.sites.google.com/view/rrrc/home or by emailing their email at [email protected].
We always welcome spectators!