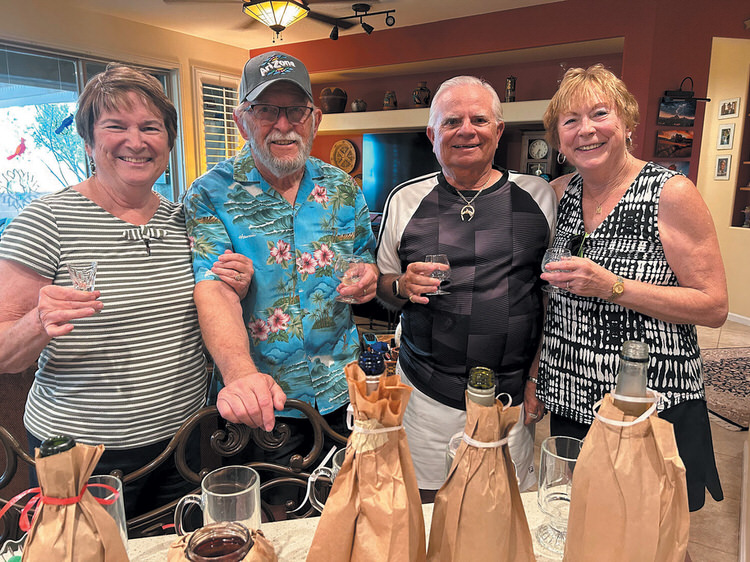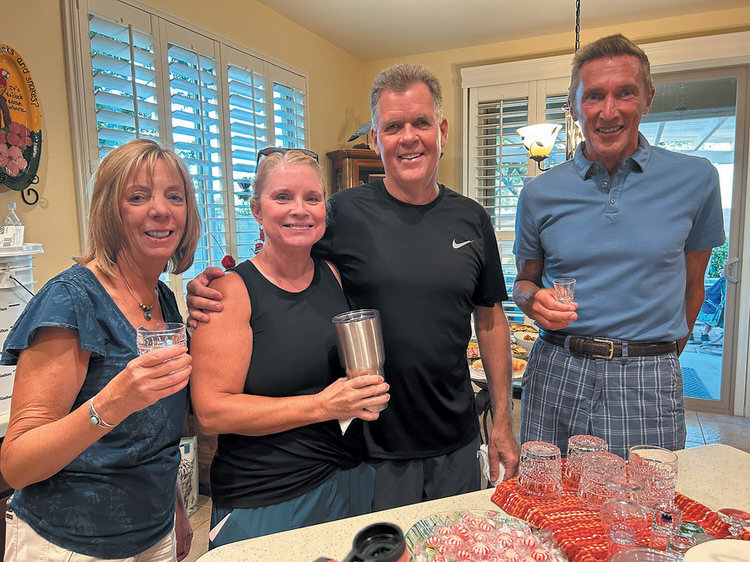 The second Friday of each month is a Friday Night Social on the tennis courts. Beginning at 4 p.m., players compete with one another in a social round robin format for two hours. Everyone who signs up is eligible to play in the mixed doubles format. All levels are welcome. Immediately following tennis play, everyone heads to the place where the social will be held.
The May social was held at the home of Bob and Pauline Graham. To change things up, the executive board held a blind taste test for red wine, white wine, and scotch. Linda Gayer, CJ Azaria, and Pauline Graham each provided one bottle for the tasting; they also provided food that accompanied the three types of drinks. Participants voted for their favorite; and the winners were Stories & Spells red wine, Josh white wine, and Chivas Regal scotch. After the tasting, players enjoyed the food that the others had provided.
If you're interested in playing tennis at Robson Ranch, please contact any of the executive board members, whose contact information is listed on the bulletin boards right outside the Sports Club.