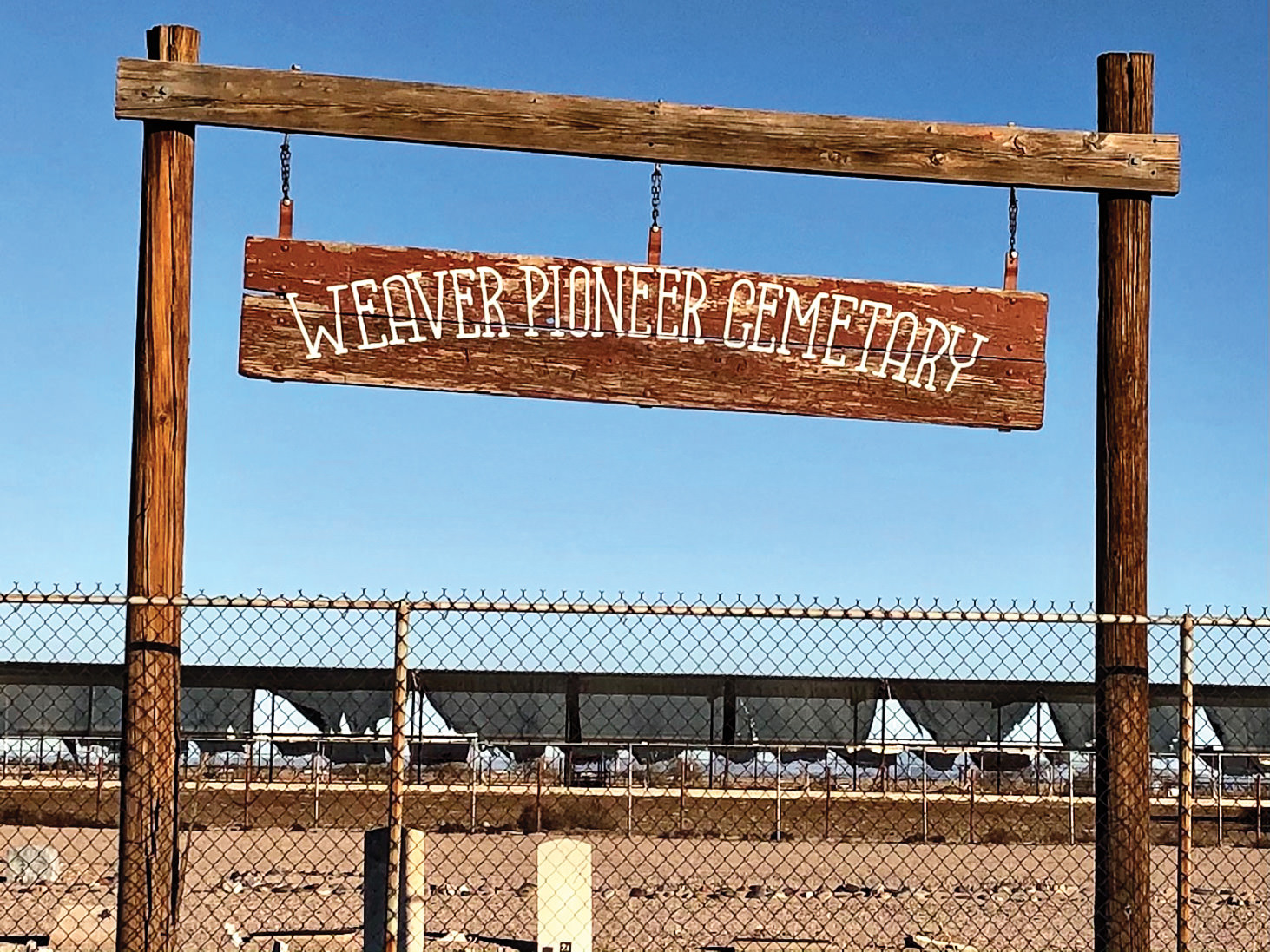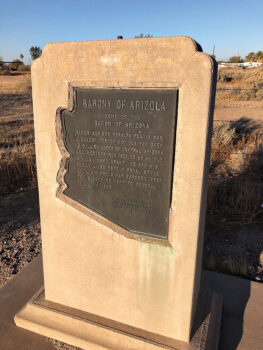 Jacquie Fedie
I often drove by the "Weaver Pioneer Cemetery" sign by the cattle feedlots on Peart Road. My grandmother's maiden name was Weaver and I wondered if I could be related to the people buried there. A few years ago, I visited the Casa Grande Historical Museum and inquired about the cemetery and the Weaver family. In the process, I discovered two interesting stories, and they were related. One story was about early pioneer residents who helped build the Casa Grande area; the other was about a scam artist and a fraudulent land claim that involved 12 million acres and included the property where Robson Ranch property now resides.
William Keaning Weaver was living on a ranch in North Dakota in 1894 when he decided to take a herd of bison to the San Francisco Exhibition. While sitting in a hotel lobby, he struck up a conversation with James Addison Reavis who gave Weaver glowing reports of land in Arizona. Weaver, born in New York, had been a business man in a small Minnesota town before purchasing a 4,000-acre ranch near Fargo where he successfully raised cattle and bison. The accidental conversation with Reavis impressed him enough that he returned to North Dakota, sold his property, and moved his family and stock to an area known as Arizola. He settled into a home Reavis had built near the railroad tracks and continued farming. Weaver's younger brother followed with his family as did his niece, Lillian Weaver, and her husband, T. R. Peart. All would become prominent citizens in the area. Weaver, T. R. Peart, and his son, Dan, served as Casa Grande mayors. Lillian Weaver Peart established the Women's Club and saw to the building of their cobblestone headquarters still standing on Sacaton St. Most of the 57 people buried in the Weaver Pioneer Cemetery are related to the Weaver and Peart families. The cemetery was deeded to the Casa Grande Historical Society by Weaver descendants in 2006.
The fast-talking promoter who convinced Weaver to move to Arizona, soon met his fate. Shortly after the Weavers arrived here, closer scrutiny of the documents Reavis used to claim ownership of an old Spanish land grant were proven to be false. Known as the Peralta Land Grant, his scam involved central Arizona property from west of Phoenix eastward into New Mexico. His mastery of the art of forgery had fooled authorities in Spain, Mexico, and the United States for years and helped him extort payments from rightful property owners. In 1895, he was arrested, tried, and sentenced to two years in a federal penitentiary. A stone marker partly hidden by weeds on Jimmie Kerr Blvd. is all that remains to identify the area where James Addison "Peralta" Reavis had his headquarters, known as The Barony of Arizola. His story has been the subject of research papers, books, even a 1950s movie, The Baron of Arizona, starring Vincent Price.
I enjoyed these discoveries about our local area. Genealogical research showed me, however, that I am not related to those buried in the Weaver Pioneer Cemetery.