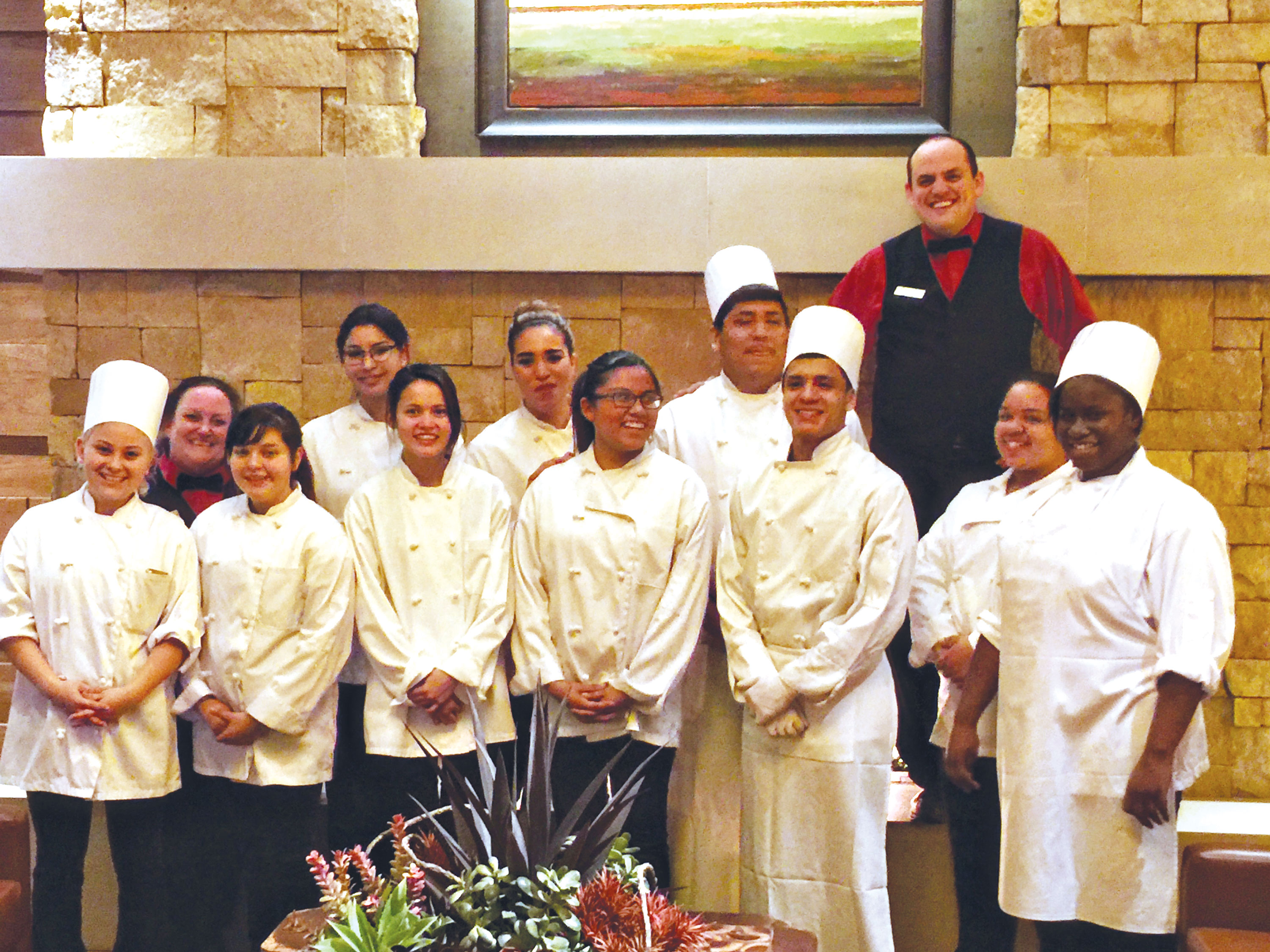 Monday, February 6, the Robson Ranch Food and Beverage Department is pairing up again with the Eloy High School to raise funds for their Culinary Arts students. Together we will put on a banquet event for the homeowners, and we will showcase the skills of the students. Part of the curriculum of the Culinary Arts Education Program is to teach the students how to setup and prepare food, cook and serve large banquets.
Where the profit is going? Any profits or donations from this event will go to the Eloy High School Culinary Program. The proceeds will be used to help defray the cost of the Arizona Culinary Arts Leadership Conference held in Tucson at the Westin La Paloma. Each student must pay his/her own way. The fees are over $200 per student for registration, hotel and food for three days and two nights. This is a competition and is held each year for students across the state of Arizona. The students demonstrate their abilities in vocational education and leadership skills.
Let's make this a sellout; rally your friends and reserve a table today.
The doors and bar open at 5:00 p.m. A portion of the bar proceeds goes to the Eloy Culinary program. Dinner will be at 6:00 p.m. in the Hermosa Ballroom.
Menu:
Salad: grilled asparagus with shaved parmesan, greens and Dijon vinaigrette
Entrée: Crab stuffed chicken breast wrapped in proscuitto
Dessert: flourless chocolate truffle cake served with fresh berry salad marinated in Gran Marnier
Tickets are $35 for homeowners and $45 for non-homeowners. Tickets include dinner, taxes and service fees and the $8 donation to the Eloy High School Culinary Arts Program.
Tickets are on sale at the Sports Center Monday to Wednesday 9-5 and Thursdays 9-2. Ticket sales end February 1, 2017.