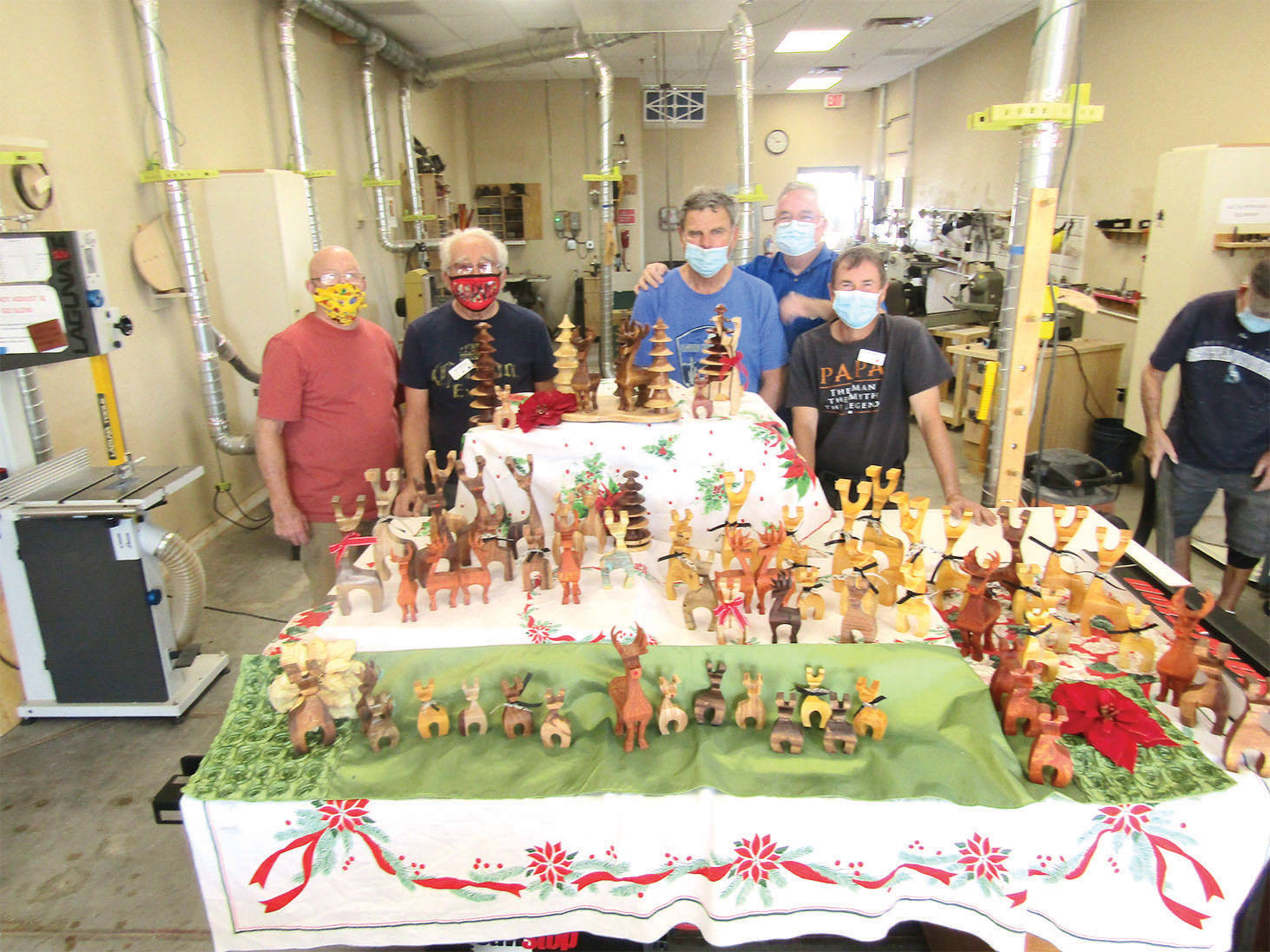 Kathy Saltus
There is more to the Robson Ranch Desert Woodcrafters than cutting boards and bottle stoppers! Last year around Christmas, Ken Hansen had a pattern for Santa's Reindeer. Just a few appeared at the shop.
This year word got around and there was an explosion of popularity! There were nearly ten members that worked feverishly creating over 70 unique reindeer!
The bandsaws were worked to their limits cutting out the figures and the spindle sander smoothed and put the finishing touches on all those curves.
All in all, Santa was very happy with all these new additions to his herd created by Ken Hansen, Kevin Keaveney, Jim Price, Les Wiletzky, Mike Constantino, Bill Stuersel, Tom Bruno, Jim Baxter, and Marv Enerson.