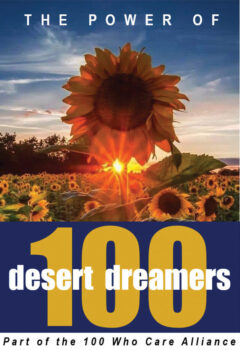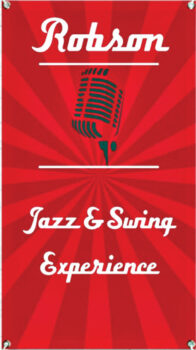 Ron Hunt
Join us March 16 in the Hermosa Ballroom. Both the meeting and music that follows are open to all Robson residents. Music is by the Robson Jazz and Swing Experience.
* 3 p.m.: 100+ meeting with nominated local nonprofits
* 4 to 6 p.m.: Jazz band plays
This event is free to all Robson residents. Space is limited. Seats will be given first to 100+ members and sponsors at 3 p.m. Music follows the meeting with doors open to the public at 4 p.m. The Hermosa Bar will be open for drinks.
About 100+ People Who Care
100+ People Who Care is for you if:
* Your time is limited, but you love to give.
* You want to learn about the amazing work being done by our wonderful nonprofits.
* You want to be part of a caring and amazing group of men and women.
* You want 100% of your donation to go directly to a local charity.
* You are willing to commit to one hour twice a year.
It's simple: get 100 people to give $100 to the worthiest nonprofits around us.
The math: 100+ People x $100 = $10,000+ for local charities in 1 hour.
When done two times per year (semi-annually) it becomes $20,000+ donated per year. If $100 is too much for you, bring someone and form a team of two to make $100. We help nonprofits assisting those most in need in our neighboring communities of Eloy, Casa Grande, and Pinal County.
How It Works
Members can nominate a favorite area charity. Then, we randomly draw three of the nominated charities for each semi-annual gathering. At the one-hour meeting, all three charities present for 10 minutes. Next, our members vote, and the charity with the most votes receives 80% of the funds. The other two receive 10% each.
Sponsorship and Membership
Members are individuals or teams of two. They write a $100 check each meeting directly to the top-voted charity. Sponsors are organizations or individuals that give at a gold level of $1,000+, a silver level of $500+, or a bronze level of $250+.
A big thanks to our sponsors: Friendship Center Church of Robson is a gold level sponsor, giving $1,000 every meeting. Mary Beth Smith was a bronze level sponsor for fall 2021. Richard and Sharon Horton also were bronze level sponsors. A Robson event of Family Feud also donated $846. Thanks to Sam Ellis who arranged for these dollars to be given.
Thanks also, once again, to The Girls Next Door, the Road Runner Blues Band, and Sierra Sound for their amazing music on Nov. 14.
Contact Info and Joining Us
If you know you want to join, contact Sue Golden at 330-345-8876 or [email protected] If you still have questions, contact Rindy Avis at 720-234-3280 or [email protected], Roger Avis at 303-656-7100 or [email protected], Ron Hunt at 218-330-5306 or [email protected], or any of the 100+ People Who Care members or sponsors.
Thank you all for your generous giving ways that make such a great difference.