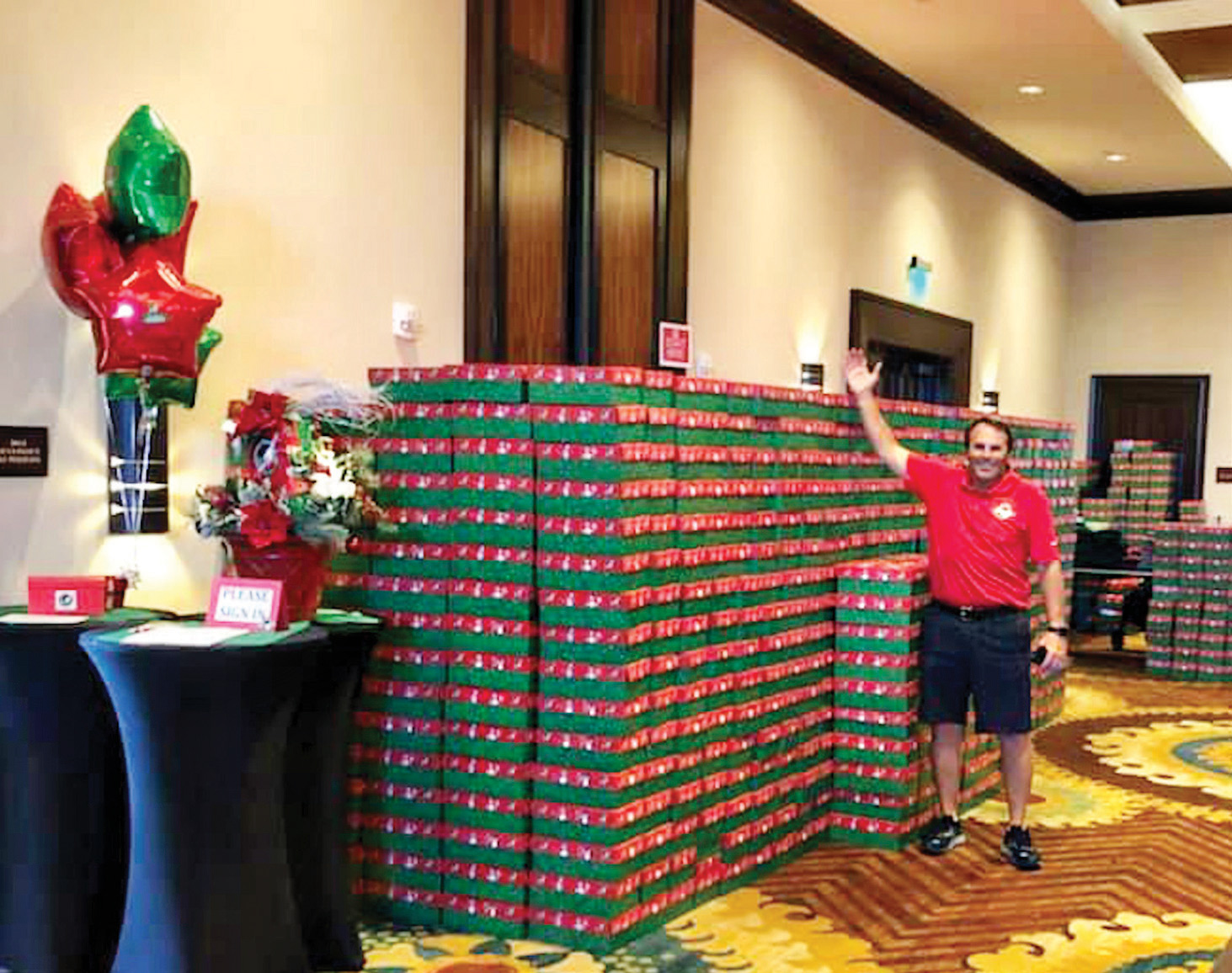 Larry Sundin, Pastor, Rock Springs Church
The past eight months have been a unique time in all our lives. During this time we've learned to adapt to lockdowns, social distancing, wearing masks, online shopping, and binge watching. For those of us who are committed to practicing our faith, we've learned how to connect through Zoom gatherings and golf cart worship services. We've learned to live with inconvenience. We've learned a new level of patience, and we've learned how much we value being part of a church family.
That's the beauty of being part of Rock Springs Church. We've had to be flexible and make adjustments in order to worship, to fellowship, and to serve. However, as Pastor of Rock Springs Church, I couldn't be prouder seeing the resilience and faithfulness of the people who call Rock Springs Church their family. Our people have been faithful to gather online every Sunday morning for our Zoom gatherings. They were flexible enough to come to worship in their golf carts or lawn chairs. And in October, when we needed to keep our outdoor gatherings at a maximum of 50, people were willing to choose a service to attend. Not only that, as soon as we were allowed to gather in groups of 10, our Journey Groups began gathering on backyard patios to reconnect and dig into God's word together. Our volunteers who serve the Santa Cruz Valley Food Bank never stopped doing whatever it takes to help out. In fact, our giving toward the Food Bank has increased, not decreased over the last eight months. In addition, last month our church family came together to donate over 5,000 diapers to the Food Bank through our second annual diaper drive.
But that's just part of the ongoing spirit of generosity emerging from God's people. For the last four years we've been supporting Regeneration Church in Ocean Beach, Calif. This church ministers to people on the street, drug addicts, and those society has given up on. During the pandemic, with not being able to gather, it has been a rough few months for this ministry. Yet, the people of Rock Springs without any prompting from me, rose up and gave above and beyond the funds we set aside each month and have continued to bless this ministry.
Along with all of that, the people of Rock Springs continue to give and serve to help with the annual Operation Christmas Child Shoebox Packing Party coming Nov. 14. It's such a blessing and joy seeing so many give and help in this amazing ministry.
So I have to say, God is alive and moving by His grace through the people who call Rock Springs their church home. It's truly a privilege to pastor such generous, compassionate, and faithful people. So if you're looking for a church that is continuing to make a difference in our world, you are more than welcome to join us on Sunday mornings at the softball parking lot for worship or online for Zoom. We'd love for you to be part of what God is doing through His people who call Rock Springs Church home.
Check us out online for latest times and locations at www.rockspringsrr.com.
Blessings, Pastor Larry Sundin.