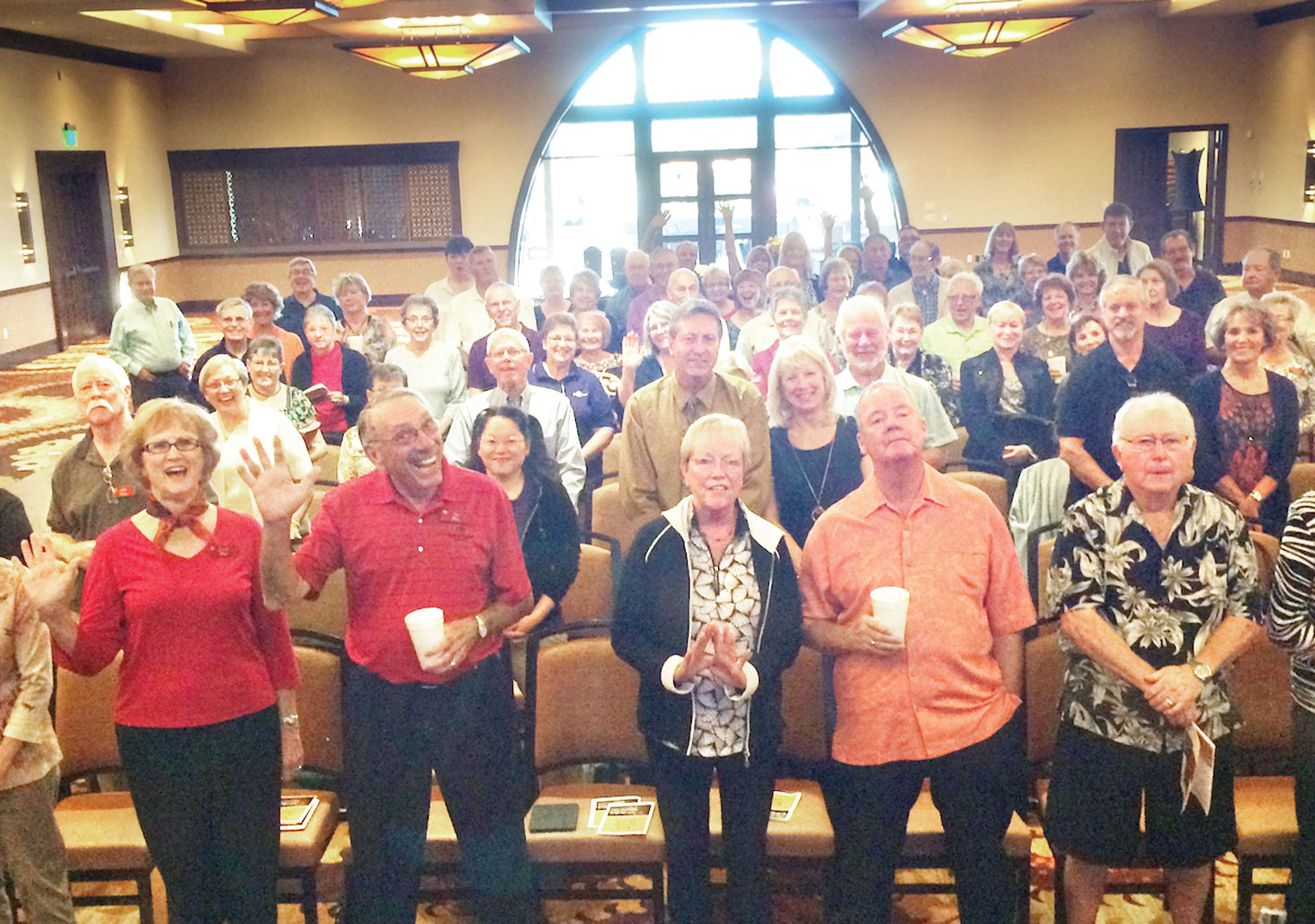 What a privilege it was to be part of the grand opening of Rock Springs Church on Sunday, February 8, in the Hermosa Ballroom. After months of planning and praying, four informational meetings, nine launch team gatherings and countless conversations, we were pleased to see so many friends, neighbors and guests come celebrate the birth of a new Church right here at Robson Ranch!
We are so thankful for all who came out and made our grand opening service such a joyful and fun experience. Thanks so much to our launch team who set up signs and chairs, served coffee and our grand opening celebration cake, ushered beautifully, prayed faithfully and welcomed warmly! A big thank you also goes to Sara Wright and her team from The Road Church in Tucson who led us in worship. We had a great day and a great turnout, but most importantly God showed up. As one person shared, "I cried Holy Spirit tears." God was indeed pleased. But this is just the beginning!
We believe God is doing a good thing here at Robson Ranch. We are so glad that many are already doing your part to make Rock Springs Church a warm and welcoming community. Our hope is to always be a community of grace where anyone is welcome. Our hope is to always be a community where you can find encouragement, make new friends and grow spiritually. And our hope is that we will always be a people who are true to the good news of Jesus Christ. This is our purpose as a Church, to help people become friends, family and followers of Jesus.
Even as you read this we are in the midst of our first message series entitled, "Jesus Encounters" where we are discovering together all the grace and truth of God that's found in Jesus. So if you don't already have a church home in the area, we invite you to join us on Sunday mornings at 9:00 a.m. in the Hermosa Ballroom. You're always  welcome here!