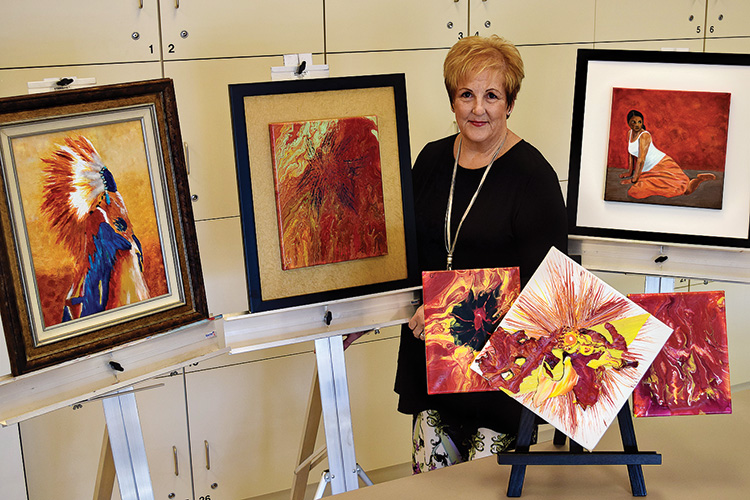 Janet's love of design and color drew her to the beauty industry at an early age. Her talent in these areas quickly led to winning numerous design composition and color competitions in her industry. As her reputation grew, she opened her own successful salon in northeast Ohio where she continued to hone her expertise in design and color for more than 30 years.
Since retiring to Arizona in 2011, Janet has continued her artistic interest in these areas through painting. Her formal education in painting has come from the classes offered by the Fine Arts Guild and interacting with the other artists in the Guild Studio for the past eight years. She loves painting at the studio with her fellow guild artists, enjoying their camaraderie, and continuing to learn from their suggestions. Janet hopes when you see her art work "you experience as much pleasure in her work as she found in creating them."
Many pieces of Janet's art work can be seen and are for sale at Studio II of the Creative Arts Center during open studio hours. The Fine Arts Guild has been fortunate to have Janet as our co-president for the last two years.