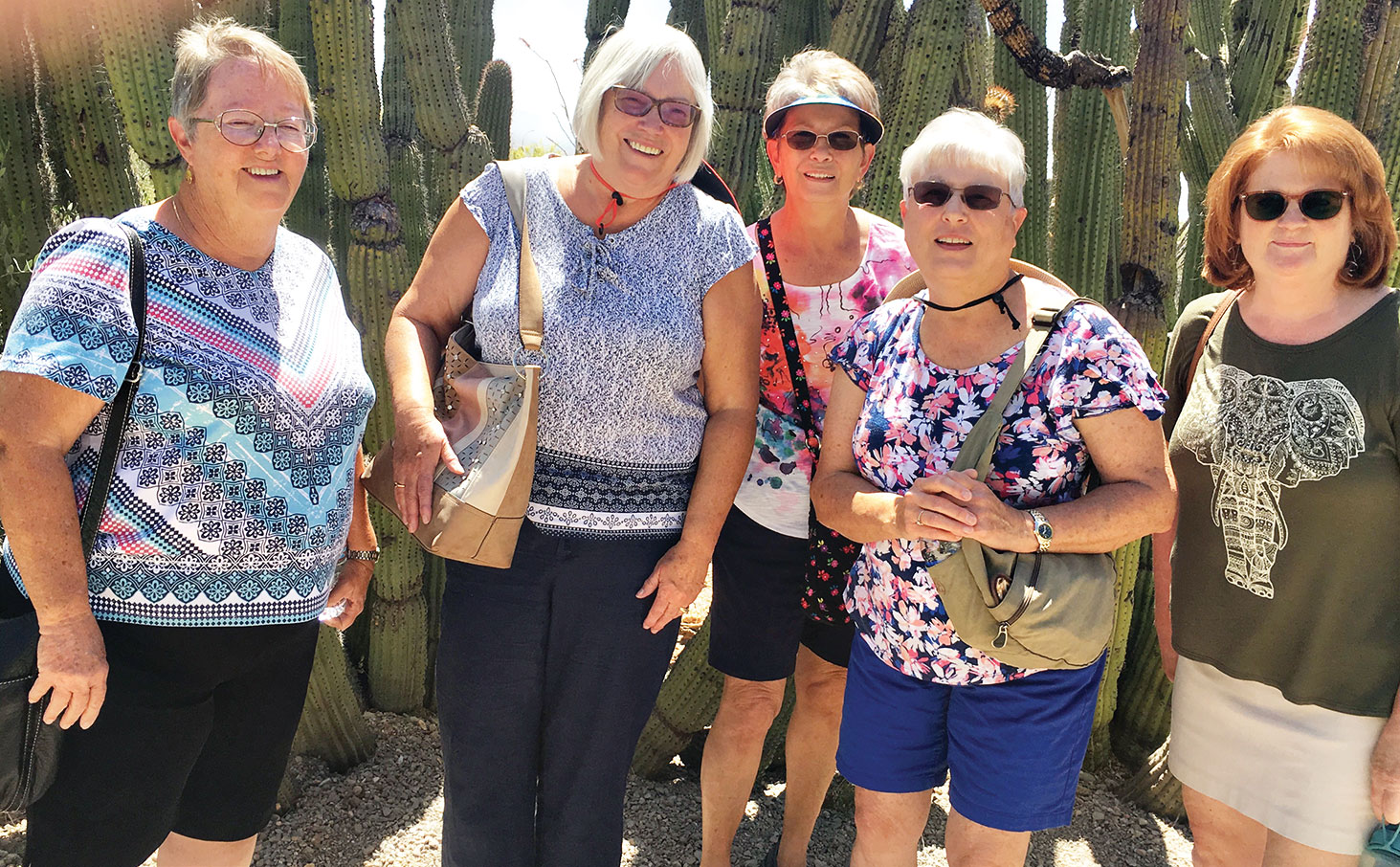 Nancy Friedman
Leaving our brushes and paints behind, five members of the RR Fine Arts Guild piled into Melanie Douglas' SUV on April 18 and headed for the Arizona Sonora Desert Museum. This is the second annual trip for the Guild.
Why do we go in April, you ask? Our criteria include: 1. The desert is blooming and it is still cool outdoors for photographing pictures to paint later. 2. At least one of the two art galleries usually has a new exhibit. 3. It is time to say good-bye until next year to some of our snowbird members; therefore lunch is always included.
The exhibits visited on this field trip were: The "Fiesta Sonora West" and "Art and the Animal." The "Fiesta Sonora West" was a juried exhibition which celebrated the natural environment of the Southwest with featured work from the Southern Arizona Watercolor Guild. "Art and the Animal" was a juried competition only open to members of the Society of Animal Artists and featured works by a variety of artists from around the world.
Did you know the Arizona Sonora Desert Museum has an Art Gallery called the Ironwood Gallery plus an art program in the Baldwin Education Building which also has art displayed? At least three of our members have enjoyed taking classes at the museum. Next time you visit the Arizona Sonora Desert Museum, look for these two buildings near the Ocotillo Café which has a unique menu. We found the detailed work of many of these artists to be amazing. If you happen to go to the museum when it is hot, remember both of these buildings are air conditioned.